5 Minutes with… Armig Esfahani from Pixel Fusion
Ahead of our Overview of Digital for Designers 2017 workshop, coming up on Friday 12th May in Auckland, we spoke with UX Architect Lead, Armig Esfahani, from Pixel Fusion.
---
Hi Armig, can you tell us a little bit about who you are and what you do.
I'm Armig, I recently moved to New Zealand from Dubai for the opportunity to join the inspiring and dynamic team at Pixel Fusion here in Auckland. I've been creating websites and mobile apps for the past 10 years, with background stretching over design and code, I bridge the gaps between creativity, technical development and user needs.
How did you first get started in the industry?
I've always been the curious one who asks a lot of questions. As a teenager I was fascinated by the internet and how it answers all my questions including how websites are built, and I started playing around with code while I was studying journalism — a completely different profession but a specialty that taught me how to research and ask "better questions", which helped me later on in UX research and user / stakeholder interviews.
What project, personal or professional, are you most proud of and why?
It was indeed a proud moment when I got the chance to work with one of the world's largest technology companies on various projects from their offices in Cupertino and London as UX lead for their Arabic products. However, my favourite remains completely re-structuring the booking process of Atlantis hotels (desktop and mobile) as we were able to measure and see the major impact on their conversion rates and the enhancement of cross selling.
What excites you about what you do?
The most exciting part for me is how there's always more to learn and experiment with. With new and emerging technologies we are forced to learn how to design new experiences. It keeps feeding my curiosity and hunger for knowledge.
How do your past professional experiences relate to the upcoming May 12th workshop?
I witnessed the time when most websites were being built on Adobe Flash and when we didn't know what a mobile app was. In less than a year, the whole industry was shaken. The designers who "knew it all" were suddenly trying to understand how to design for mobile, and Flash (Action Script) developers were forced to learn how to build iPhone apps. While a drastic change like that may not happen again, change is inevitable. Those who are open to learn and adapt will be the ones shaping the future.
What can attendants expect from the workshop?
In the workshop I will be taking a look at some of the booming technologies in the industry and how designers and businesses can adapt and seize the opportunity.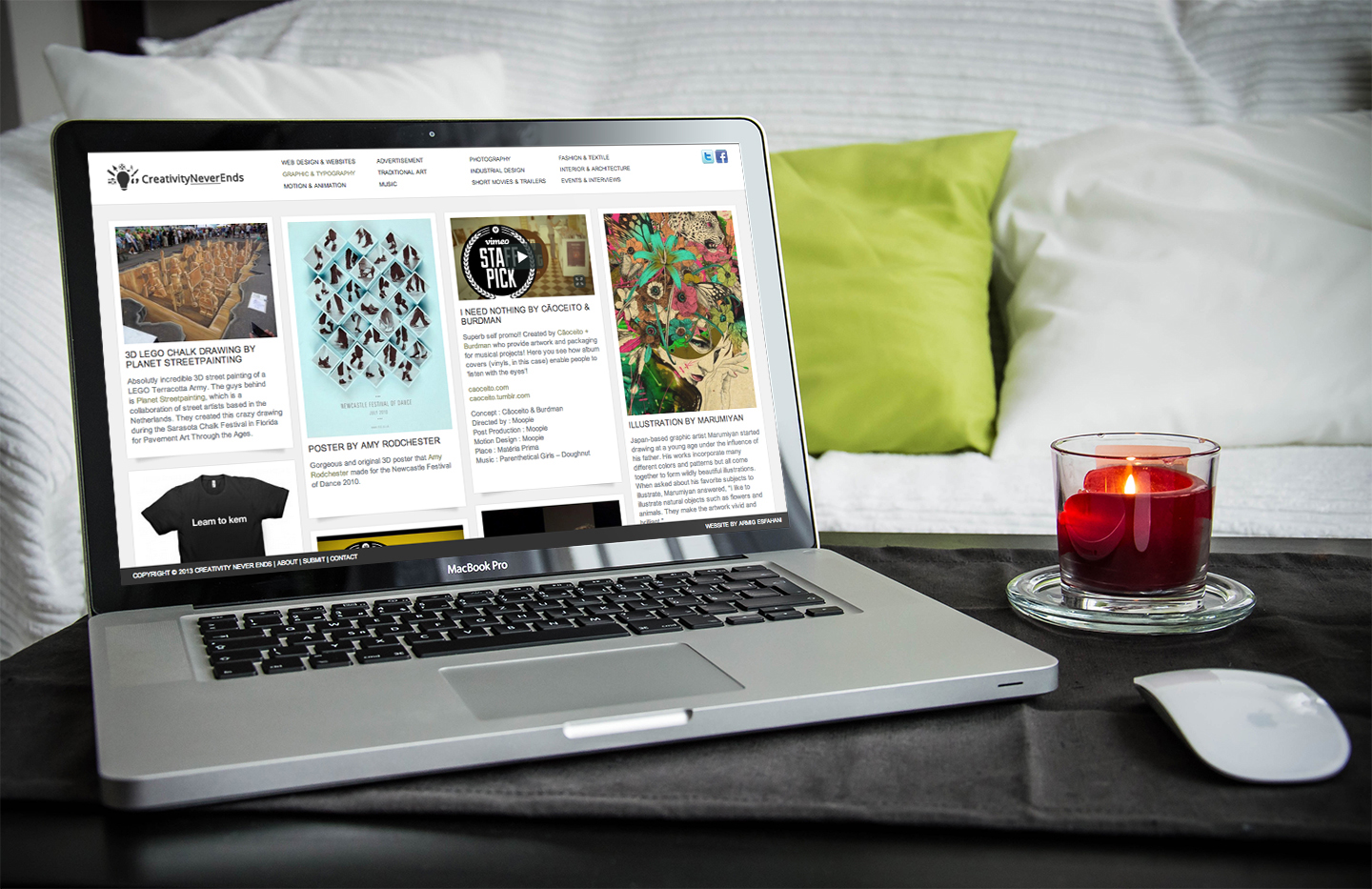 ---
Full details about the Overview of Digital for Designers workshop can be found here.
If you'd like to sign up:
And you can see more from Armig at:
armigesfahani.com
https://twitter.com/websomething