2023 Hot New Things: Annalise Scott, Victoria University Wellington – Te Herenga Waka
Each summer DA profiles a selection of the top design graduates coming out of our tertiary institutions. We welcome these talented emerging professionals to our industry, learn about their passions, final projects, developing creative confidence and ambitions for the future.
Today we speak with Annalise Scott, recent grad of Victoria University Wellington – Te Herenga Waka in Communication and Social Innovation Design and a minor in Marketing. You can find out more about Aotearoa NZ creative study options by visiting our design schools page.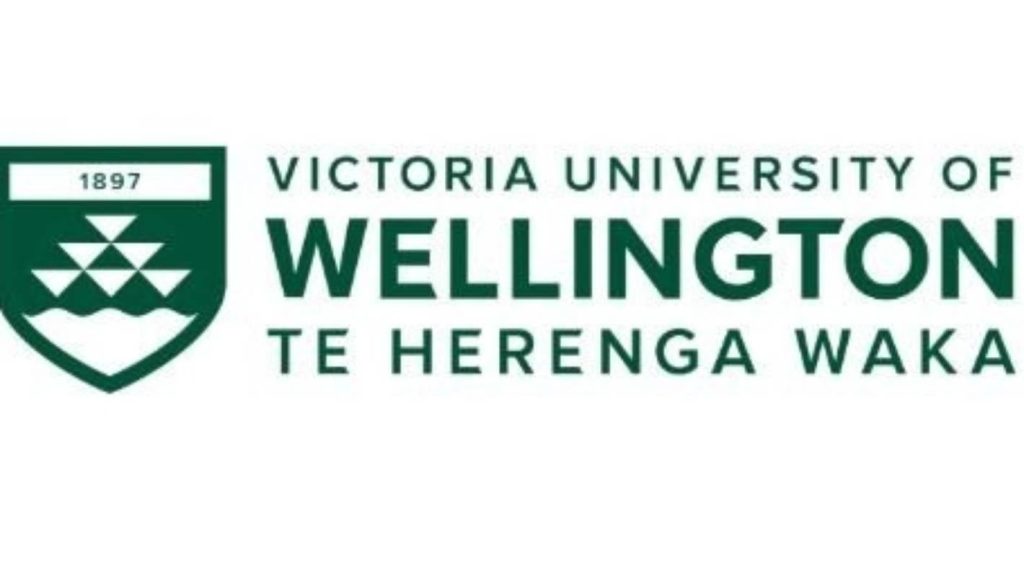 ---
Can you tell us a bit about yourself?
Kia ora, I'm Annalise! I'm a creative; grounded in ethical design, I strive to elevate and inspire social good and sustainability through captivating graphic design. I'm based in Wellington and recently graduated from Victoria University with a Bachelor of Design Innovation in Communication and Social Innovation Design, with a minor in Marketing. In my spare time, I have many creative passion projects on the go, including mixed media collages, jewellery making, photography, pottery, and dance. I love to recharge in nature and spend quality time with friends and family; my happy place is a small beach town in the Coromandel- Whiritoa. I find inspiration in nature, travelling, learning about different cultures, and expanding my worldview.
What did your graduating project focus on?
Maramataka Maumaharatanga is a memory card game designed to teach whānau about the Maramataka lunar calendar in a visual, non-daunting, interactive sense. Maramataka Maumaharatanga shares and validates Māori knowledge, enabling self-sovereignty and enhancing the mana of whānau. The cards were designed to be distilled within Te Papa and Kahungunu Whānau services in Wellington.
Why did you choose to study at Victoria University Wellington – Te Herenga Waka?
When I was just 12 years old, I went to Wellington for my first WOW Wearable Arts show; I fell in love with the creative hub Wellington had to offer, and from then on, I declared I would move there for University. I chose Victoria because of its highly regarded design, business school, and excellent facilities. A double major in design and a minor in marketing has allowed me to develop a unique multi-disciplinary lens for my design process, with the skillset and understanding of what makes a good brand.
What did you enjoy most about your course, or what do you feel you can take away now that you've completed it?
Social Innovation Design taught me a whole new way of design thinking, creative problem solving and the power of co-design practices, paired with the ability to communicate these ideas through captivating graphic design effectively. I learnt we hold power as designers to be a catalyst for social action, allowing me to captivate purposeful, inclusive conversations. University awakened a huge passion for climate action and sustainability within me. I aim to work in harmony with nature and empower others to understand our intrinsic link with the environment, practising kaitiakitanga.
Were there any exciting or unexpected discoveries to come out of your studies?
My worldview broadened, and I learnt who I am becoming as a designer. I learnt to trust the process through creative blocks, talking it through with peers, and seeking inspiration in unconventional spaces, through nature and silly conversations. Through many workshops and presentations, I grew confidence discussing and presenting the design intentions behind my process, which was hugely invaluable.
Thanks to my studies, I recently got to be in the Panana program at Ocean Design. We were immersed in agency life, briefed to successfully simplify and refresh Creative HQ's master brand through a Te Ao Māori lens. This came with many teachings on the creative process of crafting a brand, collaboratively engaging with a client, and agency-related workshops. I'm very grateful for this opportunity, and I now know I would love to work in a design agency.
What was your biggest challenge while studying and how did you overcome it?
Remote learning during covid was disrupting and felt isolating at times. I missed being able to collaborate with peers and get that in-class experience physically; it made me realise how much I value collaboration and bouncing ideas off one another. Like the rest of the nation, we soon adapted thanks to technology, which ultimately pulled us closer. It taught us to be agile and flexible, building vital communication skills.
University came with many sleepless nights and stressful hand-in weeks, but it also showed me that I enjoy the pressure and surprised myself at what I could achieve in a tight timeframe.
Was there someone (or something) that inspired you to pick Communication and Social Innovation Design as a career path?
Coming out of high school, I initially had planned on doing Communication Design as it's all I knew. But I soon discovered the sustainability papers and the design thinking involved in Social Innovation. I'd seen some Social Innovation students' work, and I loved the depth and positive impact these projects held. It was a small cohort, and I enjoyed this intimate, interactive experience. Yet, I was still highly eager to develop my Communication skills and intrigued by working in an agency/fashion and lifestyle industry, so I built a multi-disciplinary lens through a double major.
Which piece in your portfolio are you most proud of and why?
Besides my Maramataka Maumaharatanga card game, as shown above, I'm most proud of my type installation – Aa–Z! We were briefed to research and examine the letterform and its graphic, spatial and contextual qualities to be installed at the Twenty Six Art gallery. I thoroughly enjoyed this project, deconstructing and reconceptualising the letter U; It was a rare opportunity to step away from the screens and handcraft an expressive form installation that was to be engaged with by the public.
The U represents 'potential energy' within you, the individual. You can't see it, but it's there, waiting to be pursued. Inspired by the law of entropy, gravity and suspension imitate the stationary energy we have built within us, our treasures and inner spark awaiting release. The U is a flexible form, easily distorted, but just like us, it's dependent. We all hold a unique narrative built from connections and experiences intertwined with the chaotic disorder in our lives. Organic curves and fragile layers shape a letterform inspired by the spontaneous twists and turns of the human experience.
(But also!) my brand identity for Skin Candy – a jewellery business I created as a passion project. I loved the branding process, building a story and experimenting with playful imagery and typography. I would love to design within the fashion/lifestyle industry, so this was a gratifying project.
What's next for you?
I'm currently looking for a junior graphic design role in Wellington! I aspire to work in a branding/creative agency or in-house for a fashion/lifestyle brand. I'm also considering working in the service, co-design field. I'm highly curious and eager to get creative, open-minded, and excited about any opportunities that may come my way! In the meantime, I'm freelancing and working on social media, digital marketing.
How can people get in touch or see more of your work?
Feel free to get in touch via my website or social platforms!
Website: https://annalisescott.com
Instagram: https://www.instagram.com/annalises_designjournal/
LinkedIn: www.linkedin.com/in/AnnaliseScott
Email: scottannalise13@agnieszka-parr