Fresh From The Field — Langbein Media website – By Flight Digital
Fresh from the Field is a weekly article series sharing the fresh and inspiring work of our Design Assembly community.
Crafted to feel like a favourite cookbook from your home collection, the team at Flight Digital developed a new brand narrative and website for Langbein Media
Want to submit your own work to Fresh From The Field? Fill out the FFTF form here.
---
The brief
The original Annabel Langbein website was a Kiwi go-to for family meals and entertaining. With her daughter Rose joining the family business, it was an opportunity to appeal to a whole new audience.
We were tasked with moving the brand narrative from 'Annabel Langbein' to 'Annabel and Rose Langbein' by creating a lifestyle hub for cooking enthusiasts and everyday kitchen users. This modernised hub needed to continue to inspire their existing customer base but also entice a new generation to join the fold.
The Design Response
Our top priority was designing a website that stood out from the many other recipe websites, that wasn't skewed to an age group or location, and made the user feel like it was theirs. The new design invites the visitor to explore the Langbein world alongside Annabel and Rose while empowering them to make it their own.
Far more than a recipe website or online shop, we designed the new platform as a true content hub where users can immerse themselves in the Langbein ethos of finding pleasure in life's simple things. Whether a user is wanting to learn how to bake the perfect cake, throw a dinner party, or start composting, Langbein.com has it covered.
The website was developed using Sanity and Shopify. Sanity being the platform holding the content and products, and Shopify handling the checkout system. From a UX standpoint, we designed the website to not only make the customer feel at home, it also gives the Langbein team complete control over content updates. To do this, we created templated content blocks and added personal touches; like welcoming users back when they log in, saved recipes and interactive ingredient lists that users can tick off while out shopping. We kept it simple without lots of fussy integrations, but amplified the home-made aesthetic and user experience with animation, hover over videos and recipe rollovers to show preparation and cooking times.
Most importantly, the new site was crafted to feel like a favourite cookbook from the user's home collection. Easy to navigate, a pleasure to read and a place you want to keep coming back to. Not only do users of the website feel like they're part of the Langbein family, they feel inspired to spend more time in the kitchen and garden creating and experimenting alongside this mother-daughter duo.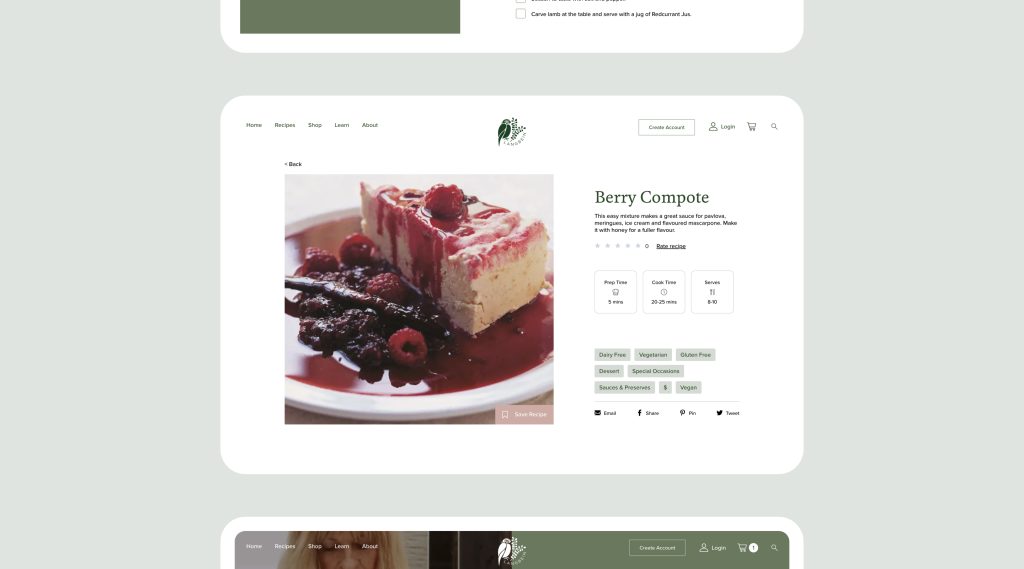 The Design Team
Tania Kumar – Senior Project Manager
Rose Morris – Senior CX Strategist
Jeff Harris – Creative Director
Ashley Jeong – UXUI Designer
Taylor Abernathy-Newman – Head of Technology
Jake Hurley – Intermediate Developer
https://www.flightdigital.co.nz/
https://www.facebook.com/FlightdigitalNZ
https://www.instagram.com/flightdigital.nz/
https://www.linkedin.com/company/18242543/
The Client Team
Langbein Media
Client details
https://www.facebook.com/AnnabelLangbein/
https://www.instagram.com/annabellangbein/
https://www.youtube.com/user/annabellangbein
https://www.pinterest.nz/annabellangbein/_created/
https://twitter.com/annabellangbein?lang=en
https://www.langbein.com/
Collaborators
Rose Langbein
Annabel Langbein
Ted Hewetson