Inhouse Luminaries … Alister Coyne, Auror
The Inhouse Luminaries series profiles some of the best and brightest designers in Aotearoa's in-house design studios.
This week we spoke with Auror's Inhouse Director of Product Design, Alister Coyne, who shares with us everything from his creative career journey to a day-in-the-life with Auror creative team and helpful tips for anyone considering the inhouse career route.
---
Kia ora Alister, can you tell us a bit about your creative background and the path that brought you to where you are now in your creative career?
I was born severely deaf and rely heavily on visual cues, whether it's packaging, wayfinding to body language and analysing human behaviours. I loved art, drawing and computers but thrived when presented with challenges or projects from others. My mum wanted me to be an artist, I wanted to be a forensic scientist. If you're deaf you can't get a job in armed forces, fire or police services, so I settled on design.
Transworld Skateboarding magazine was pivotal to my early interest in design, heavily influenced by David Carson where you could throw rules and convention out the window and be totally creative.


I failed my first year of university. I loved the practical side of design but I wasn't very strong with theory and writing essays. I spent the following year repeating 1 subject (3 hours per week!) before moving up to 2nd year. In that time I moved back home and worked in a timber mill with blokes who had been there for over 20 years. After that I didn't take my career for granted and understood the opportunity I had in front of me and made the most of it.
My first job was for a startup digital agency (Sputnik), one of the first in Melbourne. It was a super creative environment alongside Exit Films and a team of comedians who were producing material daily. We picked up some great clients (Chupa Chups, Adidas, Crumpler bags) and pushed a lot of boundaries and creatively we were all-in. It was there I learned that ideas aren't limited to a channel (it doesn't have to be a website!) and became really disciplined in coming up with ideas and concept generation.
A broken heart led me to Edinburgh, where I worked design, film and theatre. Moved to London and got into some massive agency projects for Adidas and Vodafone. I carved out a niche in online advertising and spent a number of years designing and building banner ads.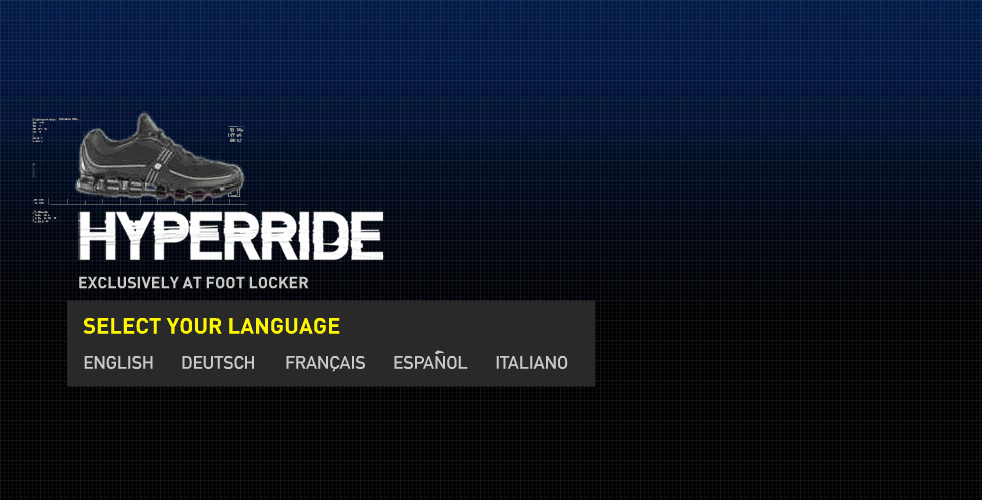 Eventually I moved back to Melbourne, then Auckland and got back into large scale online projects. A failed attempt to design an inhouse Marketing Automation platform for Affinity ID (now Digitas Affinity) led me into product design, and I took a leadership role at Trade Me's Auckland office. I built out the design team, practices and culture and really enjoyed serving people of NZ and making their lives better, whether it was looking for a place to live, finding a job or buying a car.
Now I'm at Auror! Being the sole designer (initially) I went back on the tools to try and re-imagine the world of crime reporting, intelligence and unearthing patterns for solving crime. It's immensely rewarding having a real world impact on crime and safety.
Walk us through your day-to-day. What do you enjoy most about your role as Inhouse Design Lead at Auror?
My role is to help visualise the future of crime intelligence and set the north star for the company to work towards. I do this by collaborating with key people internally and externally, including retailers and law enforcement, shaping new ideas through design for consideration.
I have a team of amazing designers that I support and coach. We share our work frequently and support each other by helping to design our way out of problems. It's very hands-on and we have a lot of fun along the way.
One of my favourite things is our fortnightly design team meeting. We share our work highlights in a slide doc and I'm always super impressed with what everyone is working on. It's a great supportive vibe with less emphasis on critique more emphasis on positive reinforcement.
What shape does the Auror creative team take and can you share with us a little about what the workplace culture is like there?
We have two design teams – Product and Marketing. Auror is highly collaborative, and we use design as a problem solving tool first and foremost. We design quickly and iterate continuously. We find that people don't have an opinion until they see the real thing, so we make it as real as possible as quickly as possible.
While the design team is based in Auckland, we work with people in Melbourne, Denver and London. Trying to book a meeting across time zones is very challenging so we work asynchronously. We push out designs for feedback using tools like Figma and Invision, and set expectations for feedback to be made in a timely manner. We're now looking into ways of sharing our prototypes as videos, along with voice overs so that we can present our work easily and effectively.
Auror has a strong design culture and plays a strong role in our success alongside all the other parts of the business. We see design as a competitive advantage and we're seen as market leaders in our industry.
How do you get your designers excited and inspired about working on a security product?
We have a great vision, mission and strategy that gets everyone excited about working at Auror. When you get frequent, continuous feedback from our customers on how Auror is a game changer for them, it drives us to up our game.
In terms of problems that we're working on – there are so many unique opportunities in this space that it's hard not to get excited and inspired. An example that highlights the size and impact of Auror's opportunity is with the safety of retail communities. 1 in 7 people reported on the Auror platform have shown threatening behaviour towards retail staff. Everyone at Auror has a role in helping address this rise in retail crime and potential harm.
Do you ever suffer brand fatigue working with the same visual language and or messaging? If not, how do you keep things interesting and diverse?
We've been through a journey to refresh our brand over the past year and while there can be elements of fatigue while working on a campaign or product update we know that it's fresh for our customers who are starting and continuing their partnership with us. Brand fatigue is pretty common for all designers, but for us we have a clear vision and we can see how each piece of work creates impact that is continuously communicated back to the team. It's so rewarding when customers tell you how much a piece of work resonates with them and why. This in turn gives our team a strong sense of purpose which I love.
We heard the Auror crew are on a four day working week. Can you share with us the positive impact this has had on the team, culture, and productivity?
We believe in the notion of work-life integration over work-life balance, and we provide a lot of flexibility in that spirit. It's a high-trust environment where effective asynchronous work is emphasised.
We're not quite 4 days though, 4.5 days! We finish up at midday on Fridays yet we still receive 100% pay. Overall this is having a tremendous impact on the company, and personally I get to use the time to recharge, spend more time with my family and chip away at my side project!
What tools do the Auror creative team use for digital asset management project planning and productivity?
In the Product team we've consolidated our tools to:
Figma for Design and Design systems, Prototyping, and sharing internally
Notion for documentation, guidelines, and some project management
All the G-suite tools (Docs/Slides/Sheets/Drive)
Slack
Video recording tools like Loom to share projects
Any tips for staying on the pulse with design trends and key design shifts?
Any #supafast tutorial from https://twitter.com/zander_supafast gets me and the team up to speed with the latest in Figma features and keeps us technically sharp.
I don't spend too much time analysing trends, but I've always admired what Tom Muller has been doing over the years for Marvel https://www.hellomuller.com/.
I find articles from https://uxdesign.cc to be a great source of user experience research.
We have a #design-inpiration slack channel at Auror. It's an easy way for everyone to share what's happening. Some of the latest examples we're looking at is Felt – Map based collaboration, or this LinkedIn post – About a woman who simplified the remote controls for her father who has dementia.
For designers aspiring to follow a similar path as yours, can you share any advice – including some of the best highlights and biggest challenges designers might come across while working in an inhouse position?
A graduate designer once asked me "What's better, inhouse or studio/agency?" I don't think it's the right question to ask. Ask yourself, what kind of work do you want to do? What kind of companies are doing work that you aspire to? Do you want to work across a variety of brands or deep dive into a problem space? Who do you look up to? Who can give you what you need at this stage in your career? Where can your current role take you next? By working through these types of questions, you can shape the outcome of your career.
Finally, where can people get in touch/connect with you?
Connect with me at https://www.linkedin.com/in/alistercoyne/ and send me a message!