Take 10 with… Manda Clarke
During categories 3 and 4 of New Zealand's COVID response we launched Take 10 with… to do a pulse check on how our community was feeling, working, what you are missing, and learn about your hopes for the future. We think the format has merit as we transition into practice in the post-COVID landscape, and we had feedback that you really enjoyed the series so we tweaked the questions and invited more of our friends and peers to participate in these candid profiles of Aotearoa designers today.
---


Introduce yourself:
 Hey I'm Manda, I'm a freelance senior designer specialising in packaging design.



How did you get into design? 
There was always art and design in my life so choosing to study graphic design was a no brainer, I was never truely  drawn to anything else. I studied at the Wanganui School of Design for 3 years but it wasn't until starting my first job at Marx Design in 2013 that I got the packaging bug. My first design mentors, Ryan Marx and Alan Hughes were incredibly supportive and inclusive which has had a lasting impact on my design thinking, I will always be grateful for that.


What do you love about design? 
I love the process, being a part of a team that gets it and feeds off of one another with the ultimate goal of breaking through the noise.


How are you feeling right now?
I'm not sure. It's hard to know whether to be worried or excited. As a freelancer designer the effects of Covid-19 was immediate and so far there is no light at the end of the tunnel. However, I tend to focus more on the present and right now I'm just quite happy to be in New Zealand. My partner and I moved back from Sydney one day before we went into lockdown with the intention of converting a campervan and doing some NZ travel. We've decided to stick to that plan and take advantage of a tourist free New Zealand.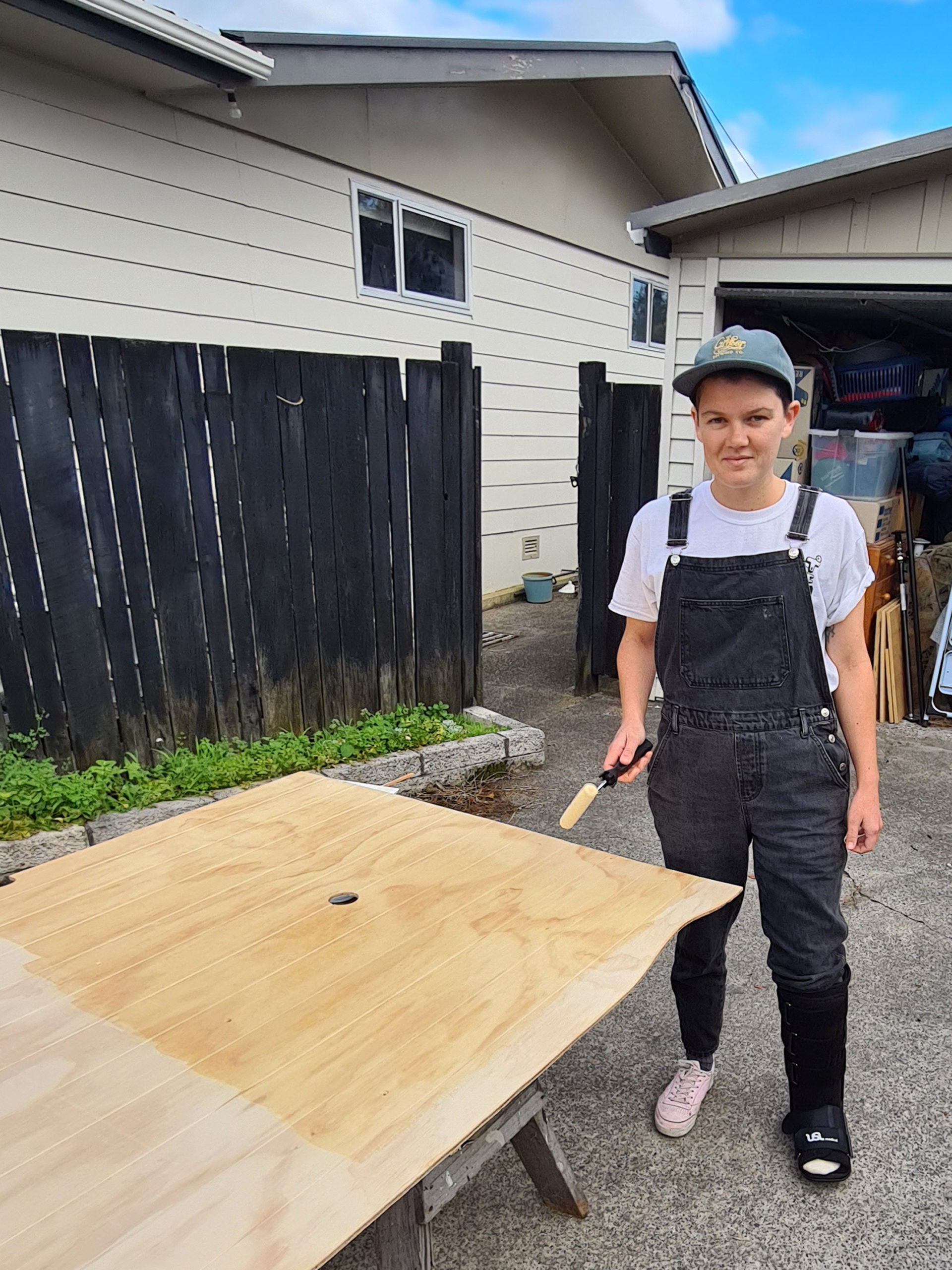 What lockdown experiences would you keep going forward?
As a freelancer I was already quite used to the lifestyle of remote working, it is something I enjoy and I hope it will become common place as we move out of Covid alert levels.


How does your workload compare to before the COVID-19 Lockdown?
To be honest, I've had a huge reduction of work as the businesses I work with reevaluate their situations. Many upcoming projects were put on hold which is completely understandable and it will take some time to return to normal. No doubt moving countries during this time didn't help but I've been keeping busy with some personal projects and it has been great!




Tell us about your current workspace. Are you still working from home? Or if you are back in your studio how has your workspace adapted?
My partner Lance and I are based in Tauranga at my parents home. There is nothing too glamorous about setting up on the kitchen table to get some work done but it has been quite nice to be around my family again. Also happy to have hot coffee and a decent supply of Gingernuts within arms reach!



What are you enjoying about the 're-opening' of levels 1 & 2, which local businesses (or services) did you miss and enjoying reconnecting with? 
I've never been so thrilled to go for a walk through the hardware store, purchasing the right screws and electrical parts online is not as easy as it sounds!




What's your one tip right now?
Don't stop! If you're like me and find the workload is light, use the time to work on those personal projects or upskill. I think it's easy to feel disconnected from what is happening in the world of design when there is so much else going on right now. Stay interested, keep following design blogs, keep reading and keep thinking.


What do you hope for the Aotearoa design community going forward?
As New Zealand designers, we have a part to play in the rebuild of post Covid New Zealand. We can choose the work we do and the business we support. I hope we can help influence each other to get behind our locals and support New Zealand owned companies.
---
https://www.instagram.com/mandaclarkedesign/
Manda has started a project for her roadtrip "where I hope to help reinvent a new kind of kiwiana, something locals and tourist will enjoy." Check it out here