Under The Hood with… Sarah Johnston
DA and Adobe have partnered up our live online event series Under the Hood, the first of which is fast approaching on Thursday the 4th of June.
We spoke to the presenters to learn more about their design career, process, the project they will be sharing and their hopes for the future of Aotearoa design.
Today we hear from Sarah Johnston, Lead Creative + Design & Marketing Manager for The Aromatherapy Company.
With thanks to our event partners Adobe.



Can you tell us a little bit about who you are, what your background is, and how you first got started in the industry?
Hi, I am Sarah, a designer & creative thinker with over 18 years experience in visual communication.
After 10 years in publication design I branched out as a creative entrepreneur establishing a textile print business and artist collective – The Club of Odd Volumes. Over five and a half years I expanded The Club into a recognisable Melbourne brand before selling to return home to NZ.
In 2018 I became the Lead Creative + Design & Marketing Manager for The Aromatherapy Company designing product and packaging within the home fragrance and body care space. I manage our iconic core ranges, design limited editions and also design and manage product developments specifically for retailers under their own branding. Current customers include leading retailers within NZ, Australia, USA, UK, Asia, South Africa and Europe.
I also work with a range of clients providing bespoke solutions in branding, illustration, publication, product and packaging design, website design & development and social media management.
My ultimate goal with every project is to deepen engagement through a thoughtful design approach. Working across the scope of a project with a broad skill base from concept to launch, pricing to production, I am able to help clients grow their businesses using strategic design thinking.


What does your typical working day involve?
Each day at The Aromatherapy Co. can be varied depending on the stage of a project. We usually have 6-8 customers projects on at any time, so each week includes designing product and packaging concepts / presenting to customers / sourcing and quoting techniques and materials with manufacturers / creating dielines and proofing digital art / signing off and adjusting pre-production samples / photography / social media and marketing.


What insight can you give us to your design process?
The first step is assessing each customers target audience. The clients of The Aromatherapy Co., while all very similar, have some slight variations. The main driving factor is the retail price. This gives me the base of how far to take the design, eg. Some customers have the budget to manufacture bespoke ceramics and glass, while for some it is a process of being creative with only the treatments and finishes for stock vessels. Once I know the scope and season the range is launching, I map out concepts in InDesign for a presentation based on the trends I see within illustration, home decor, packaging and fragrance.
What project will you be presenting in Under the Hood?
I will be presenting Blend. A Limited Edition range I designed for The Aromatherapy Co. that launched in February 2020 and recently came second in the Dieline Awards Home category.


What was the most challenging part of the project and what lessons did you draw from it?
From concept through to production this job was a dream. I sat down one weekend and mapped the entire concept out before presenting to the team and getting the green light. Our main hurdle was only discovered once we received the first set of physical samples. The ceramic shape of the candle (while unique and fitting with the concept) did not burn well. This is because with one central wick the wax did not pool to the very edge of the semi-circle shape, and caused it to tunnel. With thorough testing we solved the issue adding a second wick. As a designer, you need to be aware (usually in the planning stage) of designing a product that is functional and fit for purpose. However I also strongly believe in thinking outside the square (circle in this case) to push creative boundaries.


Do you have a favourite feature or shortcut in Adobe Creative cloud programs?
Coming from publishing I tend to work mostly in InDesign. Over the years the incorporation of more of illustrators features into InDesign has been amazing so I can design packaging within presentation documents.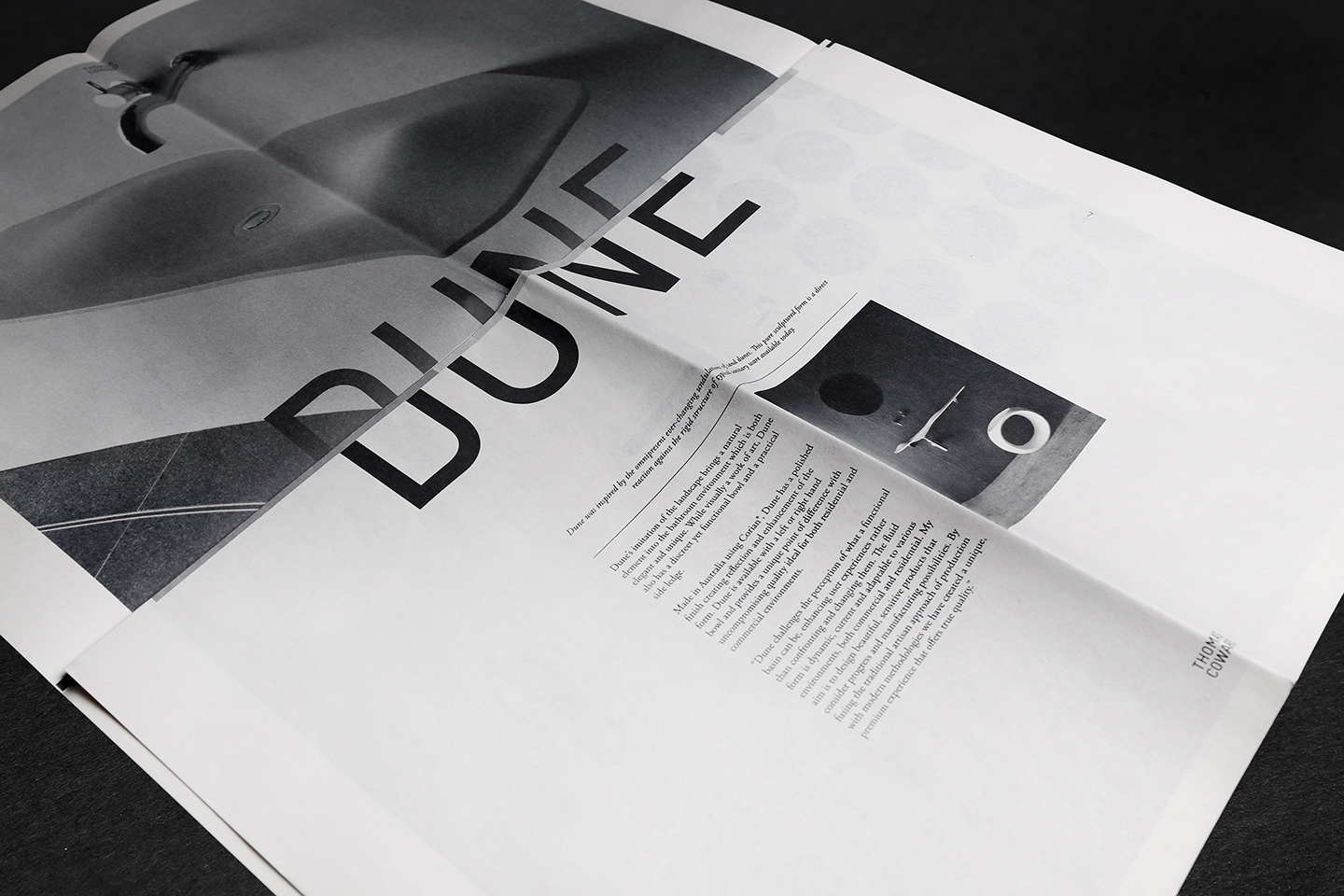 What have you been working on recently? 
I am currently working on new ranges for Christmas. This includes both The Aromatherapy Christmas collections and ranges specifically for some major retailers. I also created Volumes while in lockdown as a self directed project to keep busy.

2020 has thrown us some curveballs, how has Aromatherapy Company adapted? 
We have been very lucky that both our online sales and retailers online sales have significantly increased to help with the drop while stores were closed. We pride ourselves on The Aromatherapy Company core ranges being 'affordable luxury' and with great quality New Zealand made products like hand washes and hand creams, the local support has been amazing. With this surge in online shopping, we have adapted to increase marketing, plan new online ventures and strengthen brand loyalty through increased social media awareness.


What do you hope for the future of design in New Zealand?
I hope New Zealand designers, manufacturers, retailers and consumers step up to make more mindful choices. This means a complete overhaul of how we do things, lead by the design industry challenging sectors to think of the entire cycle of products and to design sustainably.
And finally, what areas of your work or personal development are you hoping to explore further?
Product and packaging design is my main driving force. Designing soft furnishings with The Club of Odd Volumes and now glassware and ceramics with The Aromatherapy Company, has inspired me further in the world of product design. I love working with innovative shapes and materials, to create charming functional concepts with quality craftsmanship. The beauty world is also incredibly inspiring within packaging trends and this is an area I would love to explore further.

---
Instagram: @sarah.lee.johnston
Website: www.sarahleejohnston.com


Thursday 4 June
12.30pm – 1.30pm
Online
Each designer will share the brief, how they approached it, talk us through that internal feedback loop – This is too hard! It's not working! Why did I decide to be a designer?! – and out to the other side to client love and project success. All of these insights in a quick conversational ten-minute talk with screen sharing.
Featuring:
Chris Flack, Design Director, Strategy Christchurch
Manuel Payan, Senior Designer, Marx Design
Sarah Johnston, Lead Creative, The Aromatherapy Company
https://designassembly.org.nz/calendar/da-online-event-under-the-hood/