5 minutes with… Dan Fantl creative director at Les Mills International
Ahead of our Auckland DA Event: Out of Office – Conversations on working inhouse we caught up with Dan Fantl creative director at Les Mills International, who describes himself as a Failed pro athlete. Failed chewing gum entrepreneur. Failed trampoline park entrepreneur. Part time golfer, full time dreamer, forever optimistic. Trying to change fitness culture one day at a time to learn more about his creative journey, ambitions, and the perks of working with one of our most iconic fitness brands.


Can you describe the creative path you took to get where you're at now?
My dad was in advertising, mum is a film producer, and my grandad was a modernist architect. I've only just realised how formative that was for me, as they have all been my biggest influences. After school I studied business and graphic design. I've worked in both advertising and film, and I've also started a couple of my own companies (Vitamin chewing gum + Trampoline parks). Now I'm combining my passion of sport/health/wellness with all of those things at Les Mills International.


What was your boldest career move to-date?
I have left my job a couple of times to start my own business. Possibly more dumb than bold… forever the blind optimist. In all honesty, nothing will teach you like throwing yourself in the deep end and I couldn't recommend it more. I get so excited by someone starting their own business. I'm definitely very passionate about building more of a start-up culture in New Zealand, incredible companies that keep our most talented people here!


Where are you based and what shape does the Les Mills creative team take?
We are based in Auckland with a small team of 7 (art directors/designers/studio manager), with another 11 designers/mac ops based all over the world. We also have an amazing in house film team, who produce low budget greatness every day.


What does a typical day at Les Mills look like for you and what do you enjoy most about working there? (Also as a body attack fan I am curious if you have a favourite Les Mills class?!)
Every day is different, which is what I like most about Les Mills. It's such a complex beast with so many different facets it's hard not to stay engaged. When things start to feel familiar or like we are on a template is when I start to feel most uninspired and I know we need to change things up. I'm a huge fan of many of our classes but my top 3 would be The Trip, Conquer, and Grit. We are encouraged to take an hour out of day to go workout which is one of the perks of the job!


What are you working on right now?
A lot. At the moment we are in the midst of creating an Instructor campaign, a Bodybalance campaign, a campaign for our Ondemand platform, planning big brand shoot for March, a campaign for our Core product and working on our next consumer concept for 2020.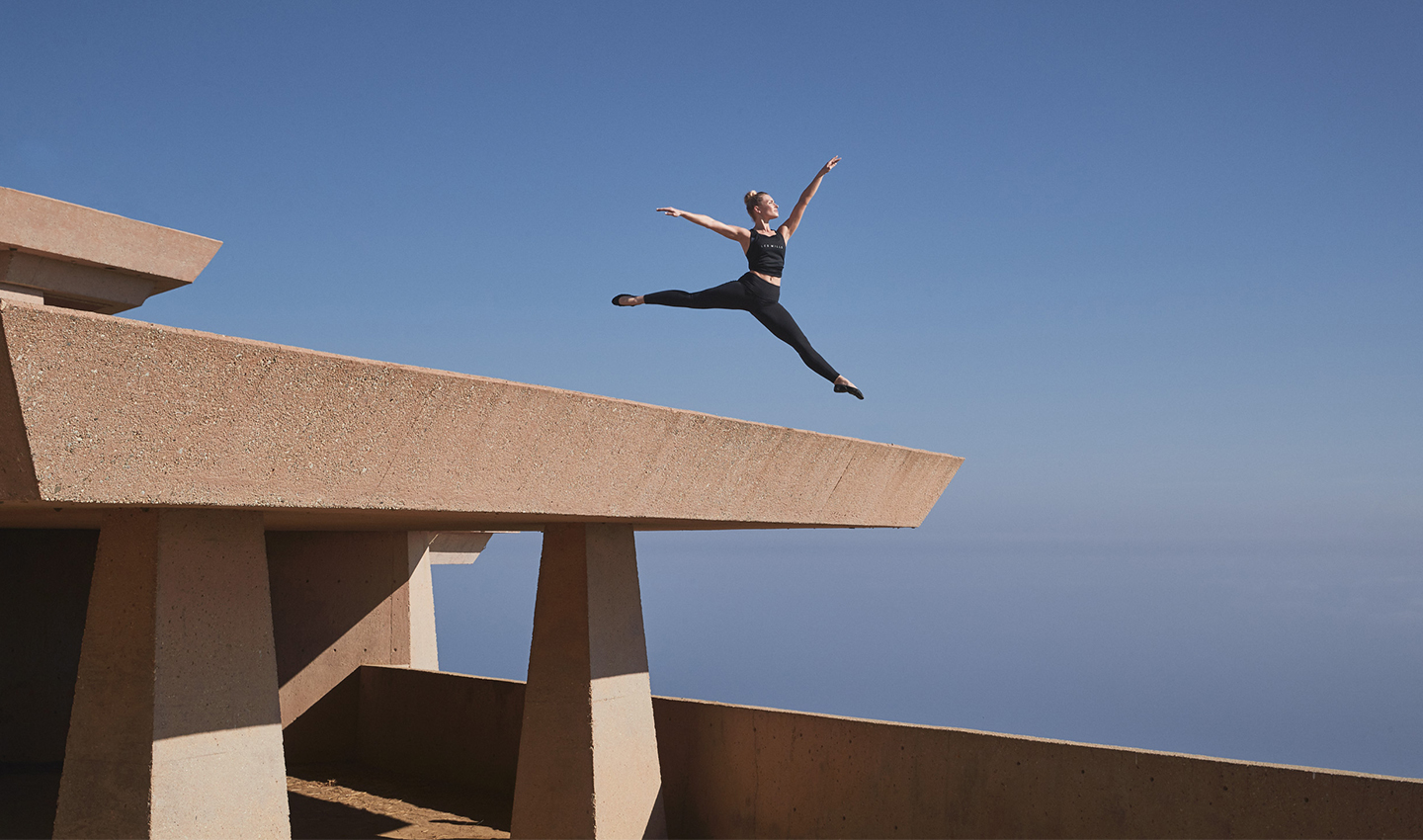 Do you have a campaign or project you're particularly proud of?
There isn't one particular project that stands out for me – more than anything I'm proud of what the team produces day in, day out. I'm yet to come away from a project thinking we've nailed it 100%, there's generally some form of compromise… it's like a round of golf. Evolve and get better each and every time is the motto.


How much of your work is internal (supporting your colleagues) vs external (public) focused?
I would say about 92 percent external 8 percent internal.


Do you ever suffer brand fatigue working with the same visual language and or messaging if not how do you keep things interesting and diverse?
Fortunately we are a very creative, campaign driven business that creates A LOT of content. In many ways we are content / media / entertainment business. We are actually going through a process to create a bit MORE consistency when it comes to our visual language and messaging so we can become one of the top 10 fitness brands in the world. Overseas we are more known more for our products like Pump than Les Mills. This has to change.


Does Les Mills use your in house studio exclusively or do you collaborate (or compete) with external design studios from time to time?
We are very fortunate to collaborate with some of the best creatives in the world, locally and globally. The list it too long to name them all. It's always inspiring to see how these guys operate and bring a perspective that is very different to our own.


Are you working on Mac or PC and if Mac do you face any challenges working in a predominantly PC based environment?
We work on Macs (do people design on PCs???) . The only real issues we deal with are compatible fonts and because we are not an agency or design studio first and foremost we have a pretty weak server system.


What tools do your creative team use for digital asset management project planning and productivity?
We use Brand Central to supply our assets all over the world. For planning and productivity we use Jira. Both not perfect.


Do you have any other advice for designers who aspire to follow a similar path as yours?
Try as much as you can, fail as much as possible… hopefully this helps you figure out what you hate doing, in turn helping you realise what you are passion about. If there is company you really want to work for, I thoroughly recommend contacting them and asking if you can work for free (do absolutely anything). I guarantee if they don't pay you from get go it won't take long!

---
Auckland DA Event: Out of Office – Conversations on working inhouse
Join your fellow in-house designers and creatives as we hear from two leaders in the field, sharing their stories on how they balance the challenges and rewards of working in-house. Relight your creative spark and gain insights into the working with the demands of in-house design.
Breakfast, coffee and tea will be provided.
Thanks to our event partners Adobe