In-house Design Luminaries — Sarah Johnston at The Aromatherapy Company
This series profiles the best and brightest designers in Aotearoa's in-house design studios, this week we spoke with Sarah Johnston at The Aromatherapy Company.
Sarah's work is innovative and highly collectable. She has built a career through careful design research, social listening, forecasting trends and this rigorous contextual approach translate into on-point design outcomes for her target audience.


Where do you work and what is your job title?
I currently work at The Aromatherapy Company as the Creative Lead and Design Manager.


Can you describe the creative path you took to get where you're at now?
After 10 years in publishing, I branched out and started my own business, The Club of Odd Volumes, a textile print business and artist collective. Over five and a half years I had expanded it into a recognisable Melbourne brand. I sold the business early 2018 before returning home to live in New Zealand.


What attracted you to your current role?
When looking for my next challenge after self-employment, I assumed I would have to choose between a graphic design role, or pursuing a career utilising my new-found business skills. The Aromatherapy Co. offered me a role which allows me to tap into all my practical knowledge and marketing experience while having the creative freedom to push the boundaries with innovative brand and packaging designs.




What does a typical day look like for you?
Product planning / design / production / photography / social / marketing.




Do you have a campaign or project you're particularly proud of?
FLWR, was launched earlier this month in stores. It encourages a sensory exploration with tactile flocked velvet packaging, bright playful illustrations and rich floral fragrances.




How much of your work is internal (strategic/business development/supporting the Aromatherapy company team) vs external (public) focused?
50/50. I help to develop and design new releases for our core Aromatherapy ranges, drive our companies visual identity through photography, marketing & social media and manage the design team. The remainder of my time is focused on creating innovative new ranges specifically for customers all around the world. I work with them to produce quality goods from design concepts through to production and marketing.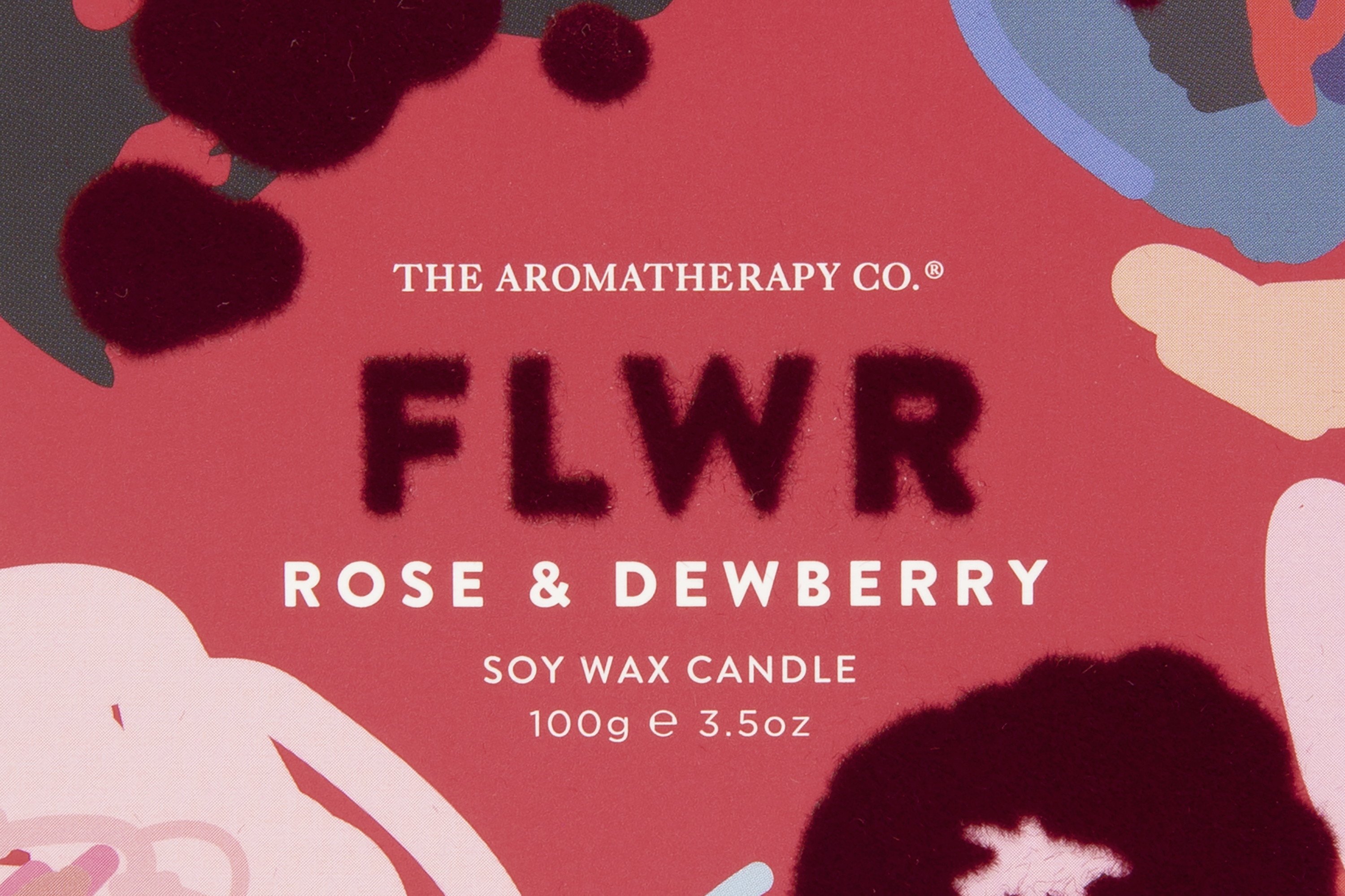 Do you have any other advice for designers who aspire to follow a similar path as yours?
Create your own dream role.