5 Minutes with… Illustrator, Sandra Morris
For the occasion of the Botanical Art Worldwide exhibition now on, Design Assembly got the opportunity to chat with Sandra Morris to find out more about her work as an illustrator.
---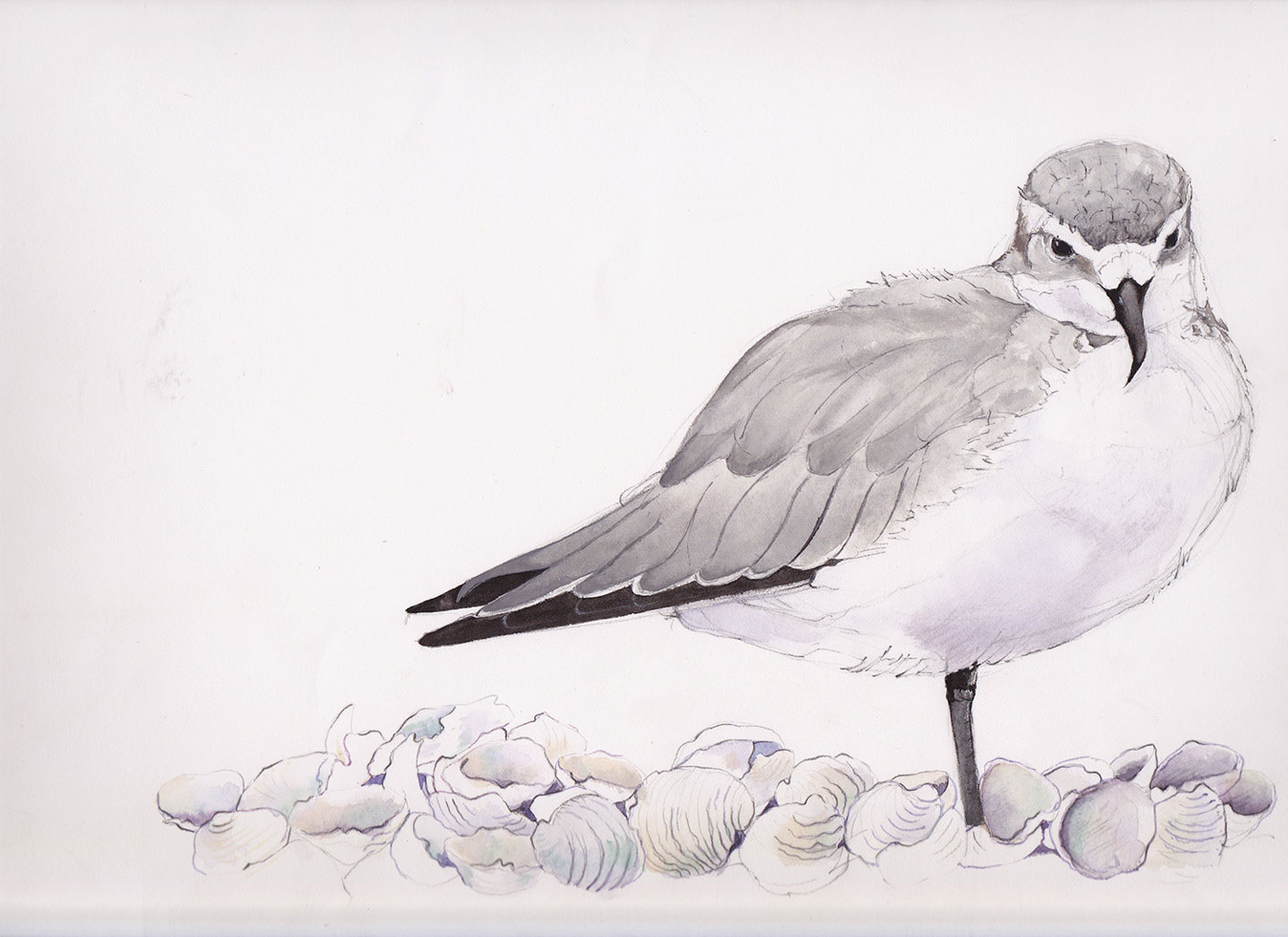 Can you tell us a little about yourself?
I am an award-winning children's author and illustrator, the director of the Sandra Morris Illustration Agency, a nature journaller, a botanical artist and a passionate supporter of community education so I teach a range of classes. I have also worked for many years as a designer for educational publishers and was a senior tutor for 5 years with Massey School of Design in Albany. I gained an MFA from Elam in 1980 and a PGDip in Plant and Wildlife illustration in 1996 from University of Newcastle, Australia.
I first started in illustration while working as an art editor for the Ministry of Education's School Journals back in the 1970s. We were encouraged to illustrate and I discovered the joys of playing around with text/picture relationships. Although illustrating for educational books is fairly prescriptive it taught me a lot and led me into writing and illustrating my own books. While working on the school journals, my brother Rod was working for the Wildlife Service and was based also in Wellington. We saw a lot of each other and I was often invited to their 'slide evenings' where the guys would sit around telling of their expeditions, which were always illustrated with amazing slides of wonderful wildlife and habitats around NZ. This fascinated and informed me and deepened my love and respect for our natural world and its inhabitants. So all my books have a wildlife theme.
Wow, what an illustrious career! So, then what's your style?
My early style was rather stylized using watercolour and colour pencil, but I now work mainly in graphite or ink and watercolour wash. For my latest book I used watercolours and salt to create interesting effects. I guess you would say my style is semi realistic but with a bit of character thrown in. I also now include a lot of hand lettering in both my illustration work and botanical work.
What excites you the most?
I get great pleasure in gathering my reference material (both information and visuals). I love sketching outdoors, and trawling through books and googling to gather information. I always have my full quota of books out from the library and often end up with overdue fines!
I also get very excited about teaching – I love working with community education – mainly teaching workshops through Selwyn Community education and am very passionate about teaching children's book illustration. I have a good knowledge of the history of illustration and what makes a successful book. I love it when I see potential in a student. Several of my past students have joined my agency and have now many published books under their belts, I am so proud of them!
What is a typical day like for Sandra Morris?
Because I am involved in many things I don't have atypical day at all sorry. I am usually rushing around trying to fit in as many things as possible into my 4 days put aside for my own work and work well into the night on my agency and teach most weekends.


What project most proud of and why?
Probably this Worldwide Botanical Art exhibition, that's taking place right now. I am one of 3 on the steering committee. None of us had any previous experience in organising such a big show and we had no idea who was out there that might submit work and we were blown away by the numbers of artists and works submitted – over 80 works by many people we had never heard of. It is astonishing the number of excellent artists that remain hidden from the public eye beavering away on their beautiful works! We had a jury select 40 works to exhibit at Auckland Botanic gardens and to travel around NZ and a further 10 works were selected to show as well in Auckland as we had extra space available. We opened it up to secondary students and selected 6 works and we awarded a prize for the best work. We were thrilled to include the next generation of botanical artists!
This exhibition is the brainchild of the American Society of Botanical Artists and there are 25 countries taking part – each showing artworks of their country's Indigenous plants. Although the dates for the exhibitions around the world vary a bit they must all coincide with Botanical Art day which is May 18. In Auckland we are opening this day with a karakia by Ngaati Tamaoho as well as speeches and demonstrations throughout the day by participating artists. We are also inviting the public to come and sketch the next day in the gardens along with artists. This has been a huge achievement for New Zealand and we have received a lot of praise from the US and from many visitors both local and international. What thrilled us most was the variety of approaches to botanical art shown by our NZ artists. They are not all in the style of the traditional plant portrait. Some are really pushing the boundaries especially in composition, scale and design. The exhibition hangs at Auckland Botanic Gardens from March 31 – July 1 2018 and then travels to Wellington Botanic gardens and then to Millennium Gallery in Blenheim. 
What are you currently working on?
I am currently working on my latest international wildlife book for children through my Australian publisher Walker Books. This book looks at animals in the northern and southern hemispheres through the seasons. It's been a joy to work on as I have been experimenting with handlettered text and creating interesting backgrounds with salt effects on watercolours. I have really enjoyed the challenge of designing this book. At times it was tricky juxtaposing the 2 completely different animals and hemispheres and making it work as a double page spread.
What inspires you?
I draw my inspiration from the natural world around me. I constantly sketch and have some favourite places such as Miranda on the Firth of Thames where the wading birds gather over summer to feed on the mudflats and are great to sketch through the telescope, Tongariro National Park for its summer wildflowers and orchids, Auckland Botanic Gardens with its themed gardens, and the Auckland Zoo. I have also been to some amazing places further afield to sketch, twice to the Solomons and Vanuatu and many trips around Australia and around Europe and Russia. I am also a huge fan of David Attenborough and his incredibly informative documentaries, I have lots of ideas for children's books bubbling away from watching them!
Where to next?  
In 2019 I am moving out of Auckland so I can focus on my artwork, my agency and teaching without needing to earn extra to survive in an expensive city! The wonderful thing about computers now is that you can work from anywhere and stay connected with the world. I am hoping to create more children's books and more botanical illustration work with a possible move into merchandising. I also want to promote the agency further internationally and develop further my workshops. I am looking forward to the adventure of setting up somewhere new and developing new connections and not having to battle Auckland traffic!
---