Smells Like Fresh Print: Curious Metal — Yin/Yang by B&F Papers
Brought to you by B&F Papers, the Smells Like Fresh Print series celebrates the beauty and tactile qualities of recently created, selected print projects. This week we share and celebrate B&F Paper's own recent award-winning publication Yin/Yang, featuring the Curious Metal paper range. Congratulations B&F for your Bronze in the Colour Award/Graphics at this year's Best Awards!
---
"The Curious Metal range is a collection of vibrant metallic and iridescent coloured stocks. Immediately, we were drawn to the uniqueness of the paper and its distinctive printing surface and how one colour not only complemented another but also how the colours contrasted. A concept began to evolve around the idea of duality. The book jacket and book cover mirror each other down through the layers, echoing the cyclical nature of duality featured throughout the book." Supply
---
Project Title: B&F Curious Metal Yin-Yang
Studio/Design team: Supply
Creative Director: Piri Tukere / Design Director: James Duthie / Design Team: Lauren Wepa, Craig McColl, Kerryn Smith, Megan McNaughton / Photography: Fraser Chatham / Copywriting: Kate Phillips
Client: B&F Papers
Printer: Centurion Print
Production methods: CMYK Dry Toner & Indigo / CMYK Offset / White Ink / Metallic Ink / Spot UV Gloss / High Build Varnish / Silver Foil / Holographic Foil
Paper stocks:
Book Jacket: Curious Matter – Goya White 270gsm / Cover: Curious Metal – Ice Silver 300gsm / Spreads: All pages printed on a range of Curious Metal – 120gsm; Lustre, Cryogen White, Mandarin, Virtual Pearl, Galvanised, Ice Silver, Botanic, Ice Gold, White Gold, Super Gold, Nude, Violette, Europa Ivory, Gold Leaf and Red Lacquer
Typography: Futura Bold / Simplon Mono Medium
---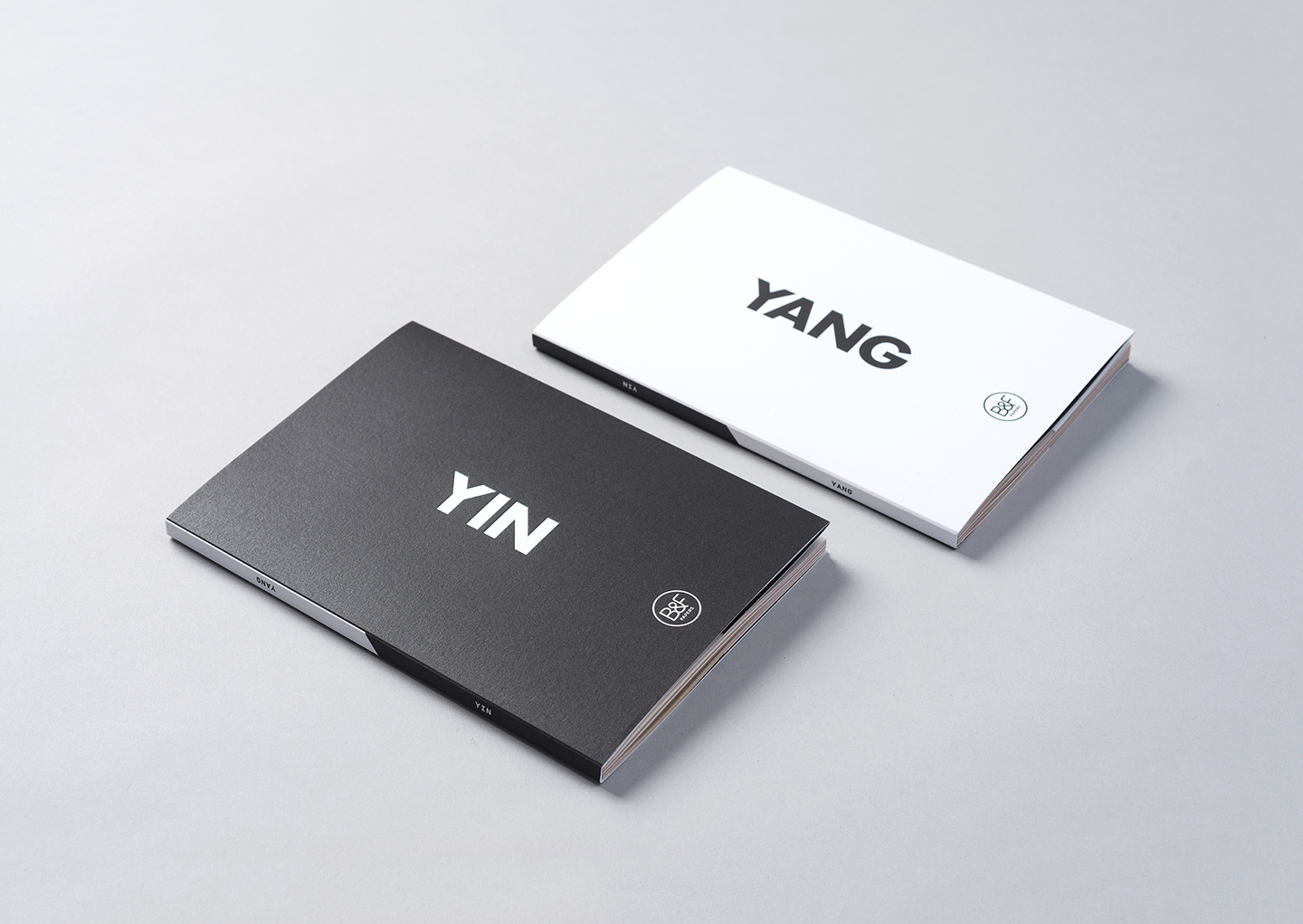 Curious Metal — Cryogen White 120gsm; printed Offset with a holographic foil

Curious Metal — White Gold 120gsm; printed Digital- dry toner / Curious Metal- Super Gold; printed Offset with a base white + process

Curious Metal — Violette 120gsm; printed base white + process / Curious Metal- Europa Ivory; printed Offset with a spot uv gloss
---
See more from B&F Papers here.