Hot New Things — James Meyer, Yoobee School of Design
Our 2017 Hot New Things series continues today – an opportunity to profile a selection of some of the top design grads coming out of our tertiary institutions. This week we speak with James Meyer from Yoobee School of Design.
---
James Meyer
Level 6 Diploma in Computer Graphic Design
Yoobee School of Design
Hi James, you completed your full time studies at the end of 2016. Can you tell us what your final year's project was about and what you focussed on.
Our final brief at Yoobee is the studio project. It's spread across 4 weeks and allows us to express creative freedom with little restraint. The work must be to industry standard and include a non 2 dimensional item. The work is to be predominantly print based, but we are encouraged to design across different mediums appropriate to the subject.
I've always encompassed a strong passion for streetwear design, so naturally I based my studio project around this. The variety of work includes brand logo, apparel and clothing design, POS tags, stickers, photography, posters, a lookbook, web design, video editing and die line for a jewellery box.
My main focus was to create a cohesive, believable streetwear brand launch.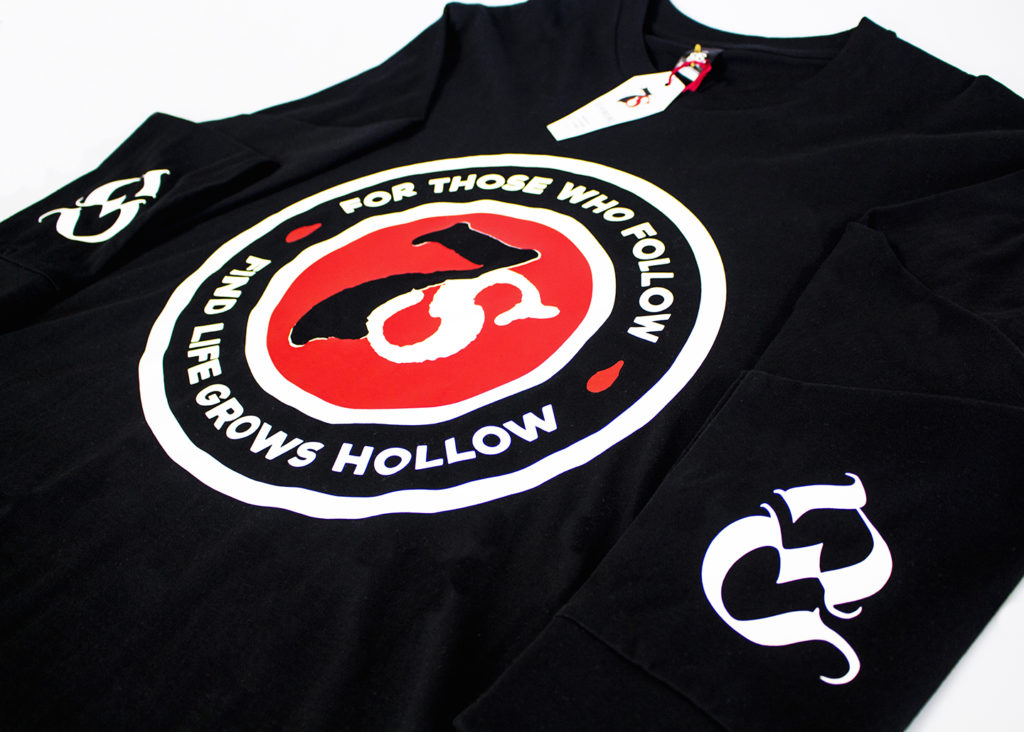 How has what you've recently been working on influenced your design process, and what momentum does it bring to your practice?
Completing the studio project has thoroughly influenced my design process, especially in terms of time management. Scheduling time for several garments to be sent off for print, booking models and scouting photoshoot locations has brought the importance of precise time management to my attention. This brings momentum to my practice as it allows me to further streamline my process and work more efficiently.
What were some of your most exciting discoveries?
My most exciting discovery during my location research for studio was the sheer amount of forgotten and decaying infrastructure in Auckland City. One of my chosen locations was an abandoned multi-level carpark in the heart of the CBD. Inhabited by the homeless and covered in graffiti with smashed windows, the vibe is generally eerie. I found this fascinating.
And some of your challenges?
Photography was definitely an aspect I found challenging as I lacked confidence with a camera. With a thorough plan for the photoshoot and a little persistence I was able to overcome this challenge and capture some great shots. This has inspired me to involve more photography in future projects and gain a greater understanding of photography as a whole.
What did you love doing most?
For me, the most satisfying moment during studio was finally seeing my own design printed on clothing, being able to pick up and touch the pieces was a profound moment for me, as this has been a lifelong dream of mine.
Where do you go to find inspiration (websites, resources, designers, etc)?
To me, inspiration is everywhere around us, from the music we listen to, the films we watch, to a sign you notice on the side of the road. If I was to pinpoint where I gain most of my inspiration, it would have to be Instagram, following other streetwear/apparel designers and design firms alike.
Why did you choose to study at Yoobee, and what do you feel you can take away now that you've completed your course?
My decision to study at Yoobee came after years of convincing myself to follow my dreams. I worked 5 years with my previous employer which became monotonous and I always felt as though I needed a creative outlet. A few friends of mine had studied here in the past and highly recommended Yoobee. Finally I made the decision to leave my job and enrol, and I've never looked back. I feel like I can take away a new sense of self confidence from my experience at Yoobee, obviously along with practical hands on design skills, pre press and mockup experience.
Where to next for you? What does 2017 hold?
I am amped for what 2017 holds for me. At present I am designing my CV/Portfolio for prospective employment. What I am most excited about is progressing with the momentum of my studio project — refining my brand and launching a functioning streetwear label, in turn fulfilling my dreams… watch this space!
---
See more from James at: www.behance.net/jamesmeyer1273
To find out more about Yoobee School of Design and the courses they offer visit: www.yoobee.ac.nz