2022 Grad Show Preview – Te Herenga Waka—Victoria University of Wellington
A snapshot of some of the featured students at this year's Wellington Grad Show at Te Herenga Waka—Victoria University of Wellington running from 4-21 Nov.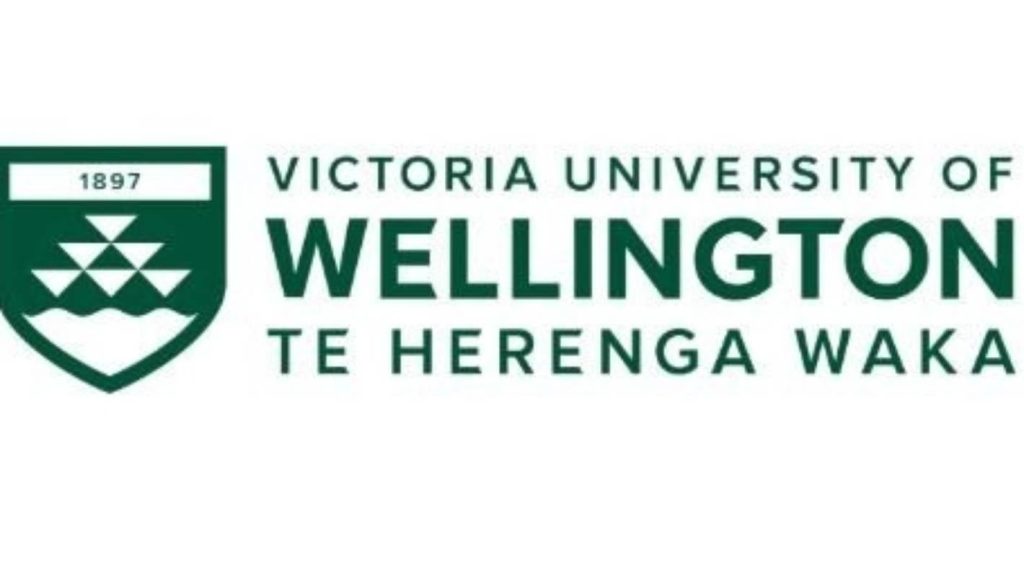 ---
Interaction Design | Hoahoa ā-Pāhekoheko
Student: Guadalupe Taboada
Course: IXXN 331
Project: Check App
Project blurb: Check is an app designed for self-breast-examinations and education, to provide tools, support and awareness for breast cancer. The project objective is to encourage users to establish a habit of self-exams to detect cancer at an early stage.  
Commnication Design |Hoahoa ā-Whakakōrero
Student: Lara Speer
Email: lara.c.speer@gmail.com
Major in Communication Design, minor in Design for Social Innovation
Course: COMD335
Project name: Comic: The Train of Thoughts
Project blurb: The Train of Thoughts explores abstract conventions used to create comic books.  It's designed to be a scrolling comic where images and text blend seamlessly into each other without page breaks or a beginning and end. The comic is one looping cycle that follows a particular thought process or a train of thought.
Student: Jenny Gatehouse 
Email: gatehousejs@gmail.com
Course: COMD 335
Project name: The Famous Flower of Serving Men
Project blurb: Based on the 17th century ballad by Laurence Price, The Famous Flower of Serving Men is a tale that deals with betrayal, murder, spite, revenge, love, loss and healing.  This project's brief was to produce a comic, any comic, with freedom around what I could create or think up. As myths and legends have always been a passion of mine, especially those of old England and the lands of the Celts, for my comic I turned to my collection of ancient ballads. I chose this one for its completeness of tale and themes still relevant to modern audiences. As the tradition of this ballad was first oral, there is no official original version and so, to recover a full storyline, I collated all the versions I could find. From there I expanded the tale so that the flow remained coherent, rewrote the script to suit a modern day audience and added characters to produce a cohesive and complete story, while remaining as true to the original plot as possible.  My first stages included sketching characters and ideas for scenes. This quickly grew into a full-scale rough draft. Much effort went into ensuring that the layout on the page helped to develop and add to the story, working alongside the actual frames and their contents. Following this, I sketched and drew the final comic by hand on A4 paper using pigment liners, brush and ink. This was scanned and cleaned up digitally then compiled to produce the final piece.
Fashion Design Technology | Hangarau Hoahoa ā-Kākahu   
Student: Lana Holgate 
Course: FADN 390
Project name: Repurposed Sailcloth
Project blurb: Sail cloth is known for its obvious purpose, however, I am exploring and deconstructing a sail using technical fashion design concepts to create a unique range of garments. Repurposed Sailcloth engages with sustainable systems and an ethos of caring for the environment, while changing the way one engages with creativity and design concepts. I am collaborating with North Sails who is supplying me sailcloth for this project.
Design for Social Innovation |Hoahoa â-Auaha Papori 
Student: Maiya Mason
Email: maiyamason4@gmail.com
Course: SIDN22
Project name:  Sustainable Design Prototype
Project blurb: The increase of food costs have impacted Indvidual's and communities greatly. This project uses app development design concepts to create a product that is sustainable and beneficial for selected target markets, for this project I chose to focus on university students. Using journey maps, prototyping and research I created an app which uses a points system for users, the more sustainable their food purchases the more points they collect. When a user gains enough points from shopping sustainably, they can receive a cash reward that is funded by partner food companies whose values and ethos focus on sustainability. The more sustainable the food making process, the more points the user gets from buying it, and the more they are rewarded.
Industrial Design | Hoahoa ā-Ahumahi 
Student: Thomas Martin
Course: INDN
Project name: XO
Project blurb: The XO suit is an advanced rugby scrummaging device designed to be used across a variety of environments. A product designed by a player, for a player. The principles of XO are based on the key scrummaging fundamentals in the Rugby Union: connection; strength; and technique. These involve emotional and physical engagement, from ensuring a teammate's trust to physical form, or micro skill sets the XO encapsulates the importance of all elements and provides simulated high-pressure training for anyone, anywhere, and of any level. As well as this, XO binds together hard work and smart work. Bridging the gap between rugby and science, where technique meets technology, with the greater goal of providing the best product for rugby players to improve on their scrummaging, no matter what situation they might be in.
Student: Mathew Kerr
Course: DSDN104
Project name: Flow
Project blurb: A pendant that simulates water. Water takes many forms, from sprinkles to rain; it can be beautiful or deadly. For me, it evokes a memory of home; the beach, calm and clear after a warm day during summer. A sense of cleansing that feels almost refreshing. This pendant symbolises these memories and feelings, using creative design practices that are remarkable and beautiful in how they are produced. My work explores the relationship between fluidity and material form, with influences from the calmest waves and the oceans endless motion cycle, new synergies are synthesised as opaque and transparent layers.
Website: www.mattkerr.co
Media Design | Hoahoa ā-Arapāho  
Student: Guadalupe Taboada
Course: MDDN 333, "Data Driven Design"
Project name: A friend named Netflix
Project blurb: A friend named Netflix is a data representation of all the series that I have watched in the last 20 months. The idea of this project was to show which streaming companies I engage with most, utilising the technology of online streaming while I study, chill out or just day to day.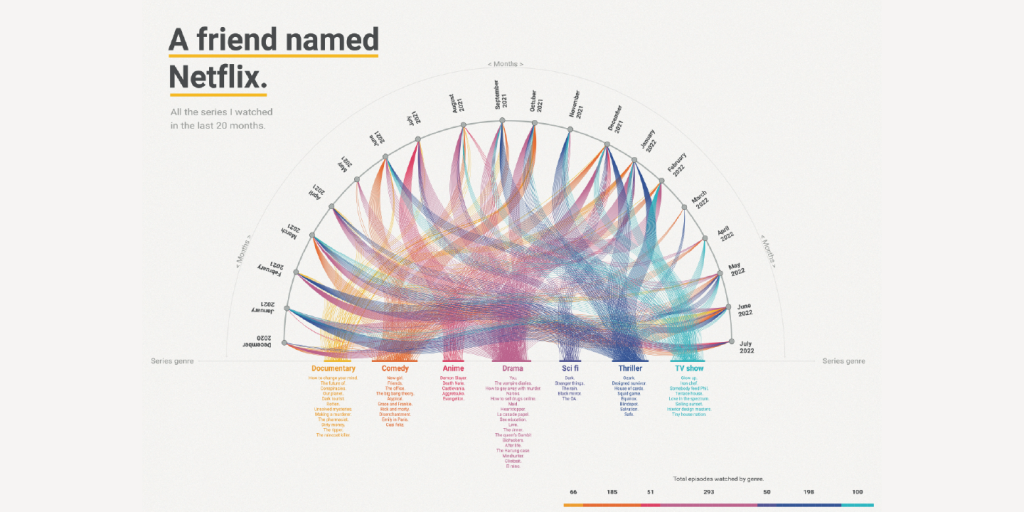 Game Design | Hoahoa ā-Kēmu
Name: Sean Pickersgill
Social media: seanpickersgill.cg 
Project title: Galactic Mechanic
Project blurb: Galactic Mechanic is a 3D game in which the player, a lone mechanic aboard a procedurally generated ship, must race against the clock to keep the ship alive and functioning so it can get to safety