Field Art: Munro Te Whata
In this series, we shine a spotlight on the incredible artists contributing to our 2020 Field Guide.
Today we hear from
Munro Te Whata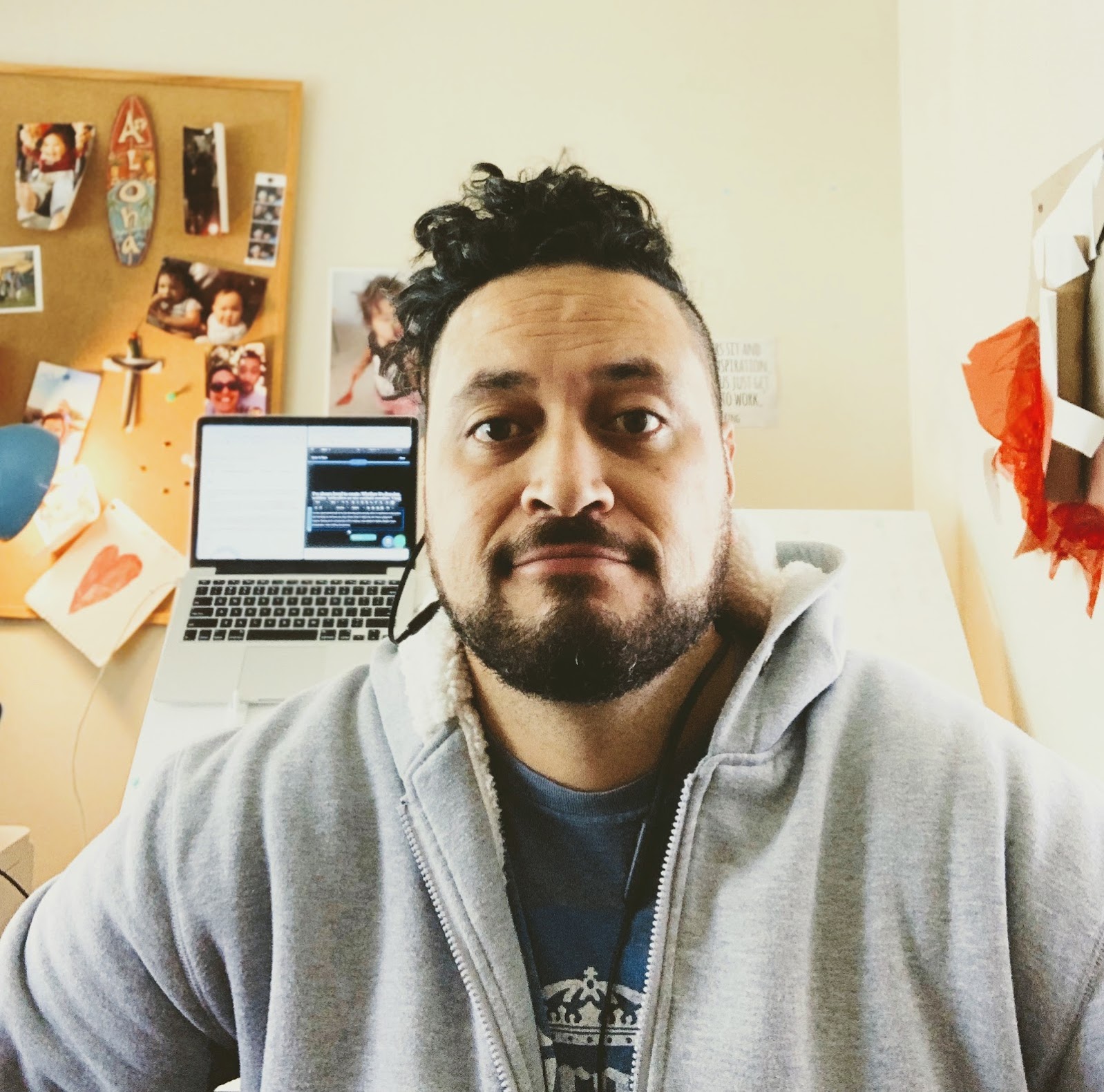 How would you describe your illustration style?
I've always jumped between drawing in a semi-realistic or cartoony style. 
Is illustration your full-time gig or how does it fit around the other mix of work you do?
Yep basically draw full-time for over three years now although working from home with 3 kids I cant really say I draw for a full 40hrs/week. I also teach digital art 2 days per week. I tend to fit my workload around my family and they're needs as I'm the most flexible. I then try to catch up at night with work when the house is quiet. But what I choose to work on can also depend on deadlines.
Image: http://www.munrotewhata.com/munrotewhata
What attracted you to illustration over other creative mediums?
It was a natural progression from animation so I just went with the opportunities that came my way. I was always keen on creating my own stories and I thought I could build a lot of relationships with people in the publishing industry using my drawing skill which would lead me a step closer to my goal of creating stories.
How do you feel like your practice has evolved since you started out?
I began as a traditional animator which basically went out of fashion at the same time I finished my studies. Digital Illustrations were a pretty new thing but are the norm now. Youtube tutorials weren't really a thing, so now you can basically teach your self everything. 
What does your dream project or commission look like?
My dream project would be to create some kind of animated story set in or influenced by my culture. I've done a lot already but this time I'd like to be able to come up with story and the look and train up and then employ artists from all walks of life to do all the hard work!
Image: Munro's first of four Field Guide Artworks
We are you so grateful of the work you are doing on DA's field guide – Could you give us some behind the scenes into your process for the field guide artwork. What aesthetic or conceptual decisions did you make?
At the time I read the rough article, lockdown level 4 was in full effect as well as the protests against systemic racism. I wanted to create some art that spoke on these issues and I had ideas but it felt very forced when I tried to sit down and do it. When I read the article I instantly felt a sense of unity with the words and the idea that we just need to be kind to each other. I wanted to show people from all walks of life coming together to hongi but I wasn't sure about how to portray it in the best way. I settled on the angle and colours because of the timeframe but I was happy with the outcome.
What else are you working on right now? And what project are you most proud of?
Doing a lot of illustration work for different clients but I'm most proud of teaching what I do to intermediate students in Manurewa.
Image: http://www.munrotewhata.com/munrotewhata
How does your workload compare to before the COVID-19 Lockdown?
It's been more full-on than ever and it started to really stress me during lockdown due to having a bunch of deadlines come in at once while also having my 3 kids with me all the time. I was also worried about turning down work due to not knowing how long things would last so I probably took on more than I can chew.
2020 has thrown us some curveballs, what do you hope for the future?
I hope for positive changes in the way we treat each other and more collaboration amongst Maori and Pacific people in the illustration and animation world to create more content unique to us as a people. I'd also like to see more accountability in terms of systemic racism and bias in the world.
Finally, where can we see more of your work?
My website munrotewhata.com and insta and fb @munzystuff
Images above: http://www.munrotewhata.com/munrotewhata