5 minutes with… Charlie Cooper, CTO at Blutui
Design Assembly got the opportunity to speak to Charlie Cooper Chief Technology Officer and product manager Blutui. Charlie is also the Managing Partner+CTO at PAN Agency in Hamilton. Blutui grew from PAN's drive for a better digital solution and Chalie leads a talented team of developers and creatives to drive better digital solutions for agencies that "removes the pain and fragmentation from digital projects". We asked Charlie about his career pathway, life outside of work, favourite Blutui Features, tips for effectively pricing and scoping digital projects and the dark arts of SEO…


What led you to pursue a career in design?
I started my career in Pharmaceutical Marketing, I studied science but my first job was with an AdAgency working for pharmaceutical firms. I found I really enjoy working for agencies and with creatives. I'm a project manager by experience and nature and I wouldn't profess to be a designer or creative but it's definitely more fun to work with creatives than in a more traditional project management environment.
Can you tell us your career milestones thus far and what lead you to Pan Agency/Blutui?
Before PAN and Blutui I had been managing web teams in agencies as a digital account manager. I've always been interested in technology, computing and software and PAN was a natural environment to launch a software product from. We had the experience and talent in house already and we knew what we wanted to build and why, Blutui was born out of a need to fix some fundamental issues with the way digital projects are run in creative agencies, as a result I had to upskill quickly on managing software projects. I'm still learning every day, improving the way we do things and making sure the team is performing at it's best. 
What is your role and what does a typical day at Blutui look like for you?
I spend a lot of time in Jira, most of my day is spent collecting feedback, managing priorities for the project and planning sprints and feature releases. There is also a fair bit of strategic thinking, discussing with the team what's important to our users, what we have to take care of under the hood and what the future looks like. Other than that I do quite a few demos and meetings with potential clients.
What is your favourite feature in Blutui?
The feature I think is super cool is the agency console, having come from a background of digital account management where sites were scattered across a variety of platforms and servers having a unified dashboard is extremely helpful. Other than that our team has done an outstanding job of the infrastructure and systems that run Blutui, the end users don't see that but it means fast and reliable service for them, I'm proud of what our team has built here.
Planning and Pricing websites are pain points for a lot of agencies… How does Blutui make project planning easier for agencies?
Digital has always been a pain point for agencies both in terms of pricing and project management. Managing any digital project is quite a specialist skill and agencies don't always recruit around that skillset, they are not natural digital service providers. There has definitely been an improvement in the way the industry is handling web builds and web applications however with Blutui we aim to make agencies more than competitive, we want to give them an advantage. The core idea between Blutui as a platform is to provide a single platform that's built with agencies in mind that removes everything that agencies are not good at (full-stack development and server management) and takes care of it. We want Blutui to take care of all of the heavy-lifting in development and provide an experience to front end developers that allows them to focus on design and user experience.
As far as pricing a digital project goes, it's hard to price anything if you don't have control of what work is involved. Digital projects are notorious for scope creep, Blutui puts in place a workflow that allows an agency to better control the hours while providing a better experience for their clients.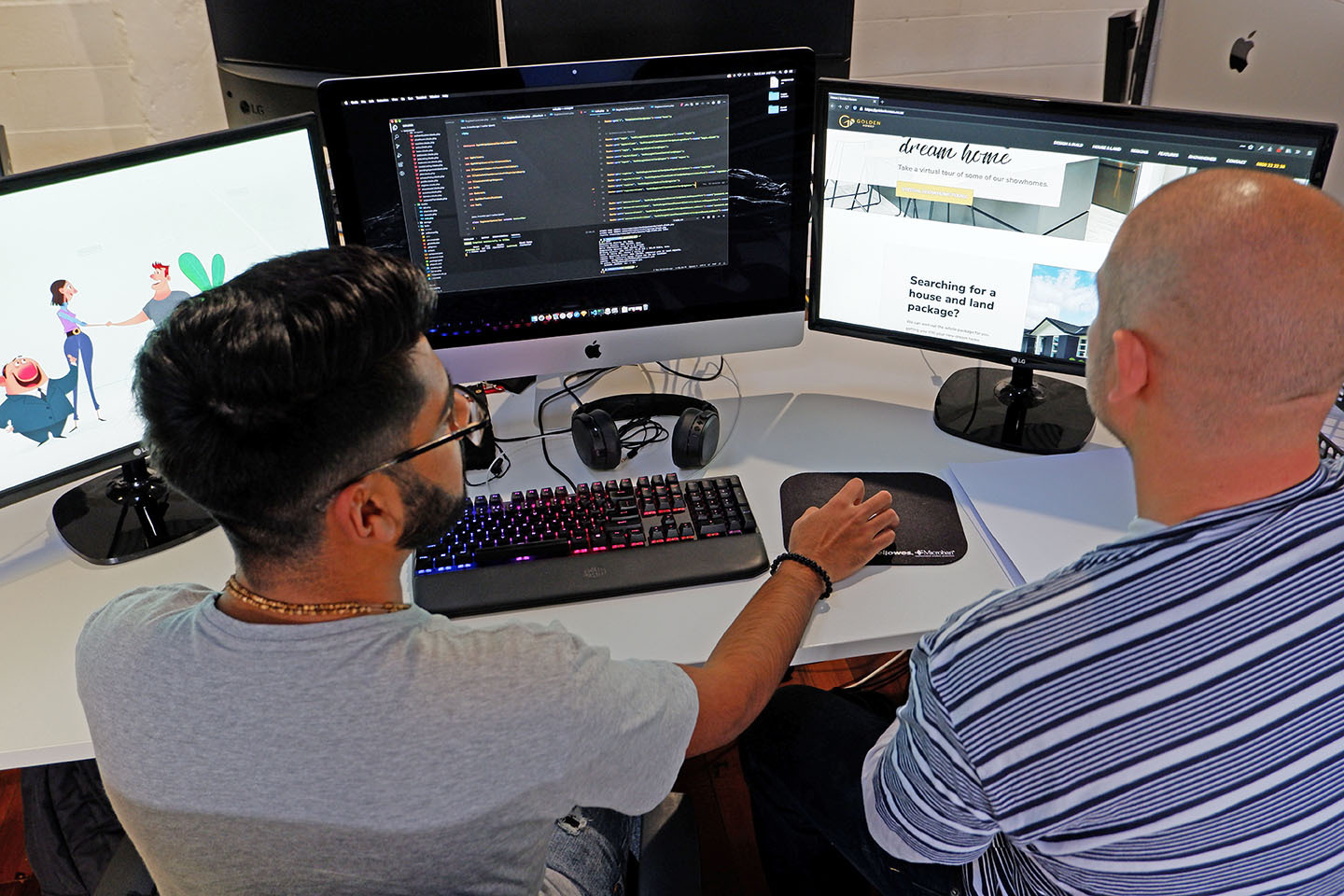 What tips do you have for agencies looking to price web projects and ensure they can deliver the project on budget?
I would say the main thing is to spend the time upfront to do a proper scope of work. It takes time and effort to fully consider every step in a project and understand the time involved but it's worth it. Blutui aims to take many of those tasks out of the equation so that the scope can be simpler and easier to price. Digital companies are often used to Agile development, Agile is great and is effective when you're aiming squarely at a goal, we use it with Blutui to manage our development process. One issue with Agile in agencies I've found is that it encourages clients to pivot, that's what Agile is for after all, the catch being if the project pivots you have to have a client that's willing to pivot the spend at the same time. For 90% of agency work agile is overkill in my opinion, the goal should be to scope a project, keep it simple, agree a price and deliver in such a way that the client is happy and you're making a good margin.
SEO and visibility is another dark art that can be confusing to navigate. What advice do you have for creatives trying to understand and improve SEO?
SEO is important but I often feel it's given disproportionate attention and spend, there are some basic fundamentals that will ensure your project performs well on search and before engaging with a SEO specialist I'd recommend you check the following boxes are ticked:
Your site is fast and performs well (optimise images, reduce load time)
Your site is fully mobile responsive
Your site has clear, succinct and meaningful copy and content
You've considered your user experience well and optimised it
You've added metadata and tags to your pages
Your site has an accurate and well constructed sitemap
Use a reputable and high performance web hosting solution
Your client keeps adding new quality content to the site
You're connected to Google Analytics, Google Tag Manager and Google Search console.

The above gets you 90% of the way there, if you're in a highly competitive environment SEO specialists are often worth every penny, however for most agency clients the above measures are sufficient to deliver good search performance. It's good to remember that Google wants to display the most relevant results to its users, if you're relevant, you have a good product and you tick the fundamentals you're most of the way there. It also pays to remember that Google has some of the smartest people on the planet working to stop people from gaming their search algorithm and that Google doesn't publish information on how their algorithms work.
Are there any recent projects that you are particularly proud of?
It's down to Fred our infrastructure lead not me but I'm still proud of our instant go live and certificate issuing feature. I've never seen a platform that takes a site live so quickly before and if you know how it's being done it's pretty clever. 
What do you do when you aren't working?
I've got a 3yr old son and a 6yr old daughter, they take up a lot of my time. When I can get away I'm the VP of the Hamilton Astronomical Society and I try to keep fit at Les Mills. Other than that I'm fairly addicted to buying new gadgets from PB tech and most definitely into computers.
2020 has thrown us some curveballs, how have you adapted?
It's not over yet! 2020 is proving to be a bit surreal for everyone I think, and it's only June. We're actually quite lucky in that we can all easily work remotely, I often find myself Slacking the team when they are sitting right next to me, really because it distracts them if I stand up and bother them, at least with Slack they can reply when they are ready. Many businesses are not in the position we are, they depend on face to face interaction, we've come through pretty well, I think NZ is in a pretty good place compared to much of the world, hopefully our COVID status attracts more tech startups here.