Take 10 with…Clem Devine
The DA team want to support our community through these unprecedented times – something we kept coming back to is a focus on connection and community. So we want to do what we think DA does best, sharing ideas, inspiration and information and profiling our community.
With that in mind, we launched a new series Take 10 with… to do a pulse check on how you're feeling, how you're working, what you are missing, and what your hopes are for the future. We invited some of our friends, peers and the DA team to participate and we hope you enjoy these honest and candid profiles of Aotearoa designers today.

---


Introduce yourself:

Clem Devine, Brand Design Lead at Jasmax



How did you get into design? 
I was introduced to the world of design by my uncle Les Mason and his wife Gail Devine (my fathers sister). It was a world away from rural Invercargill where I grew up. Les was one of the founders of modern graphic design in Australia, working across corporate identity, packaging and environmental design. He is also a member of the Alliance Graphique Internationale and poignantly died with his 'boots on' while at their annual conference in Instanbul in 2009 – a designer to the very end.
Through high school Les encouraged my painting practice and mentioned that you can earn a more stable living working as a professional designer, this led me to studying visual communication at Massey University College of Creative Arts, I loved Wellington.


What do you love about design? 
Design is a fascinating practice. There is always something you don't know, however it's our role to have the confidence and persistence to find out. As a designer you are exposed to so many different disciplines and businesses, always trying to resolve fuzzy problems into compelling ideas, concepts, words, phrases, images and forms that improve the world around us.


What or who inspires you?

My Brand Design team, Raph Roake, Aaron Troy and Jarrad Caine. Also Jasmax who are living and breathing our company values of ko te kotahitanga (unity) and ko te māia (bravery) during these such strange times.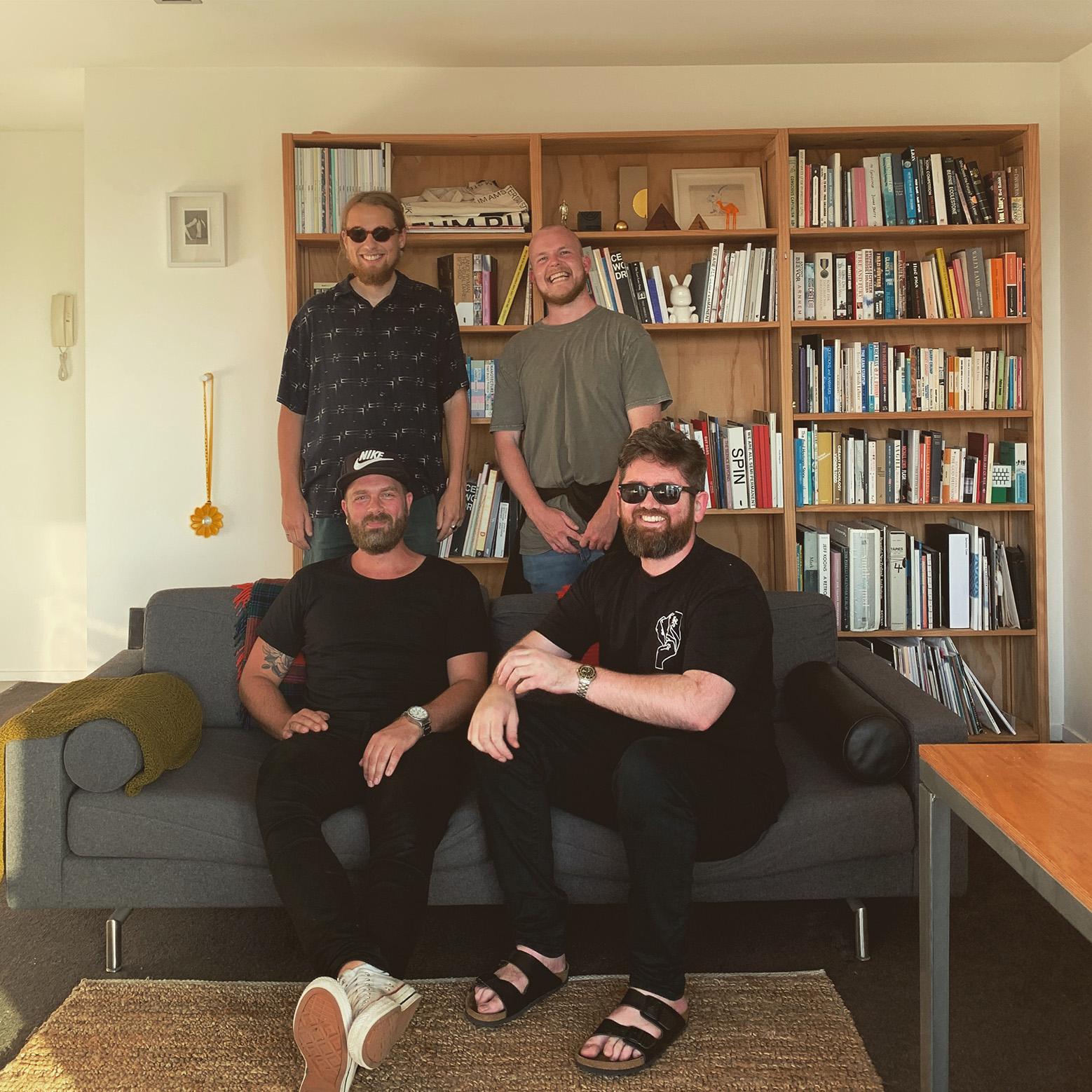 Jasmax Brand Design December 2019. Seated left to right, Jarrad Caine, Clem Devine; standing left to right, Raph Roake, Aaron Troy



How are you feeling right now?

It's a test of resilience. One of our strengths of designers is the ability to be flexible and react quickly, however implementing all these workflow changes has been radical to say the least. So some days it's good, others not so much. As we all get more 'match-fit' at remote working, it'll even out.


Are you working right now, if so what does your work from home day look like?
Jasmax have been incredible at getting us all setup at home working remotely in such a short space of time. As a culture we are following our normal routines as much as possible, the only difference is we've gone from 3 studios to 200+.


Signage installed in the Ken Havill Centre at Western Springs College



What's your one tip right now?
Be an optimist and take a walk.



Tell us about your current workspace.

I live with my fiancée Phoebe Ellis who is a designer at Alt Group. Together we re-arranged our 50sqm apartment in central Auckland in the days leading up to lockdown into our own co-working space.


With Phoebe Ellis from Alt Group.



Which local business are you going to miss most during our isolation period? 

Millers Coffee on Cross Street, and Madame George on Karangahape Road


My 1992 Mercedes Benz 500SL driven by Phoebe Ellis – good design lasts a long time.


What do you hope for the Aotearoa design community going forward?

That we become closer to our colleagues and competitors, supporting and celebrating what our industry has to offer for our clients and communities.
---
Instagram:
@clemdevine
@jasmax