In-house Design Luminaries — David Kaho, Marketing Design Leader, LION
This series profiles the best and brightest designers in Aotearoa's in-house design studios, this week we spoke with David Kaho, Marketing Design Leader at LION. David works with some of New Zealand's most recognisable beverage brands.



Can you describe the creative path you took to get where you're at now?
I started here at Lion as a junior graphic designer, with the idea after 2 years I would move on. That didn't happen. New opportunities and roles presented itself which meant I was able to grow creatively and professionally. To where I am now as the Marketing Design Leader and I lead an awesome team! Whilst being at Lion my side hustle has been freelancing, working on big personal projects and I've also had a mini stint teaching a few papers and guest lecturing at Whitecliffe and Unitec. I've also been lucky enough to travel the world whilst working, which I feel has helped me expand my thinking and develop creatively.


Where are you based and what shape does the Lion creative team take?

There are 13 team members in the design team here at Lion. Most of us are based in Freemans Bay, Auckland. One in Christchurch and two in Australia. We have four members in the marketing team and we partner the Brand Managers, Shopper Marketing Team, Innovation Team and the other marketing functions. We have five in the sales team, they partner and support the Sales Teams, On-Prem Concept Team, Sales Reps as well as the venues and bars. There are two members in Australia looking after their marketing team/brands. One member supporting the corporate internal work. One member is our Production Manager.
We wear a lot of hats in our roles. In our team, we are Jack of all trades. We offer creative and art direction, production support, account management, design, animation and general support to help get the job done.


What does a typical day at Lion look like for you and what do you enjoy most about working there?
Another way I would look at how I manage my time would be weekly/monthly. At the beginning of the week, we have our team WIPs, I manage the teams' workloads, I build/work on team initiatives/workshops. During the week I am catching up with our stakeholders, I am working on my project and I am also collaborating on the team projects. Once a month I have individual 1on1s with my team, where I like to go through their development and achievement goals and help them come up with strategies to achieve them. The thing I enjoy most about working at Lion are the people! We have an awesome crew here which makes it a pleasure to come to work.


What are you working on right now?
In our team, we have about 20 projects on the go with each designer working on 2-3 main campaigns.
Working on creative projects/campaigns is exciting and fun, but the thing that I am most proud of is when my team is achieving and when they are growing creatively and professionally.
How much of your work is internal (supporting your colleagues) vs external (public) focused?
The majority of our teams work is externally focused.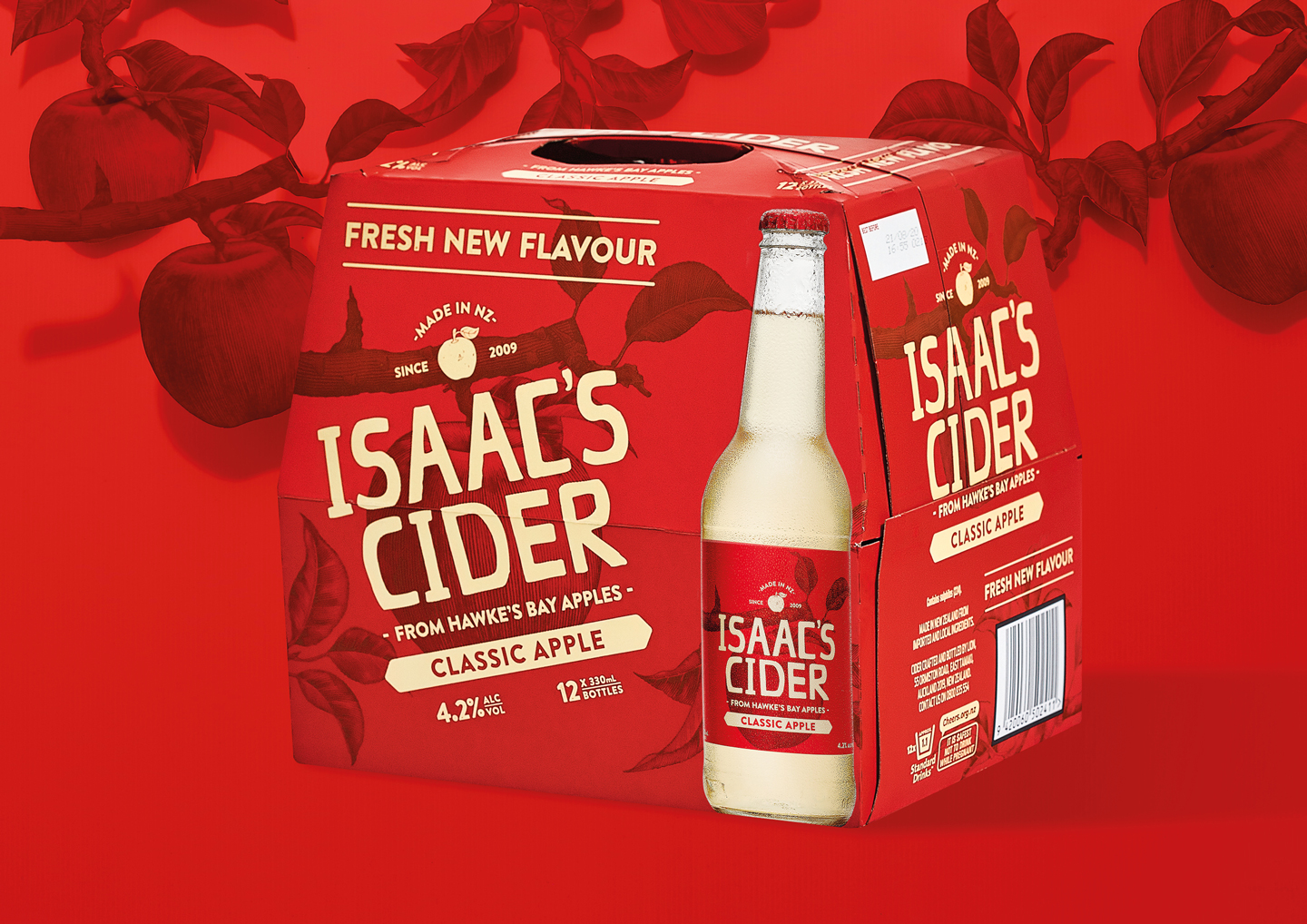 Do you ever suffer brand fatigue working with the same visual language and or messaging if not how do you keep things interesting and diverse?
We are extremely lucky as we have a multitude of brands, +150 brands over Beer, Wine, Spirits, Beverages, Bars and Restaurants all with their own unique voice/tone and they target different audiences/demographics . To be honest I have never felt fatigued working with our brands because of the diverse portfolio, how they evolve and the values that some of these brands stand for.


Does LION use your in house studio exclusively or do you collaborate (or compete?) with external design studios from time to time?

We work collaboratively/exclusively and compete with other studios. We partner with a lot of design agencies out there, Generally, speaking they produce most of our above the line campaigns and we focus on the below the line rollout. In saying that we have gone head to head with these agencies and have managed to bring some of that work in-house. Depending on how we are working on the project and what project we are working on, that would determine our creative process. How we brainstorm, mind-map, the ideation workshop we use, critique, pitch and the type of resources we allocate to it etc. There isn't a linear process but more of a fluid/flexible way of working.


Are you working on Mac or PC and if Mac do you face any challenges working in a predominantly PC based environment?
We work on Mac's and we don't face any challenges that hinder our work.
What tools do your creative team use for digital asset management project planning and productivity?
Our teams use Bremy for DAM. Between Excel, Agile Method, Slack for project management. Mind, Pen and Paper and Creative Suite for productivity.


Do you have any other advice for designers who aspire to follow a similar path as yours?
My advice for designers starting out would be to forge your own path. However, definitely absorb, learn and steal from other peoples experiences to help shape and form your Path. Start with finding your 'why' define your passion and purpose and ultimately do what makes you happy!