Fresh From The Field — WW100 Censorship Campaign by Fox & Co Design
This Anzac day edition of Fresh From The Field features a multi-dimensional campaign to honour of New Zealand's First World War Centenary, by Fox & Co Design 
If you have new or recent work that you would like to share in Fresh from the Field email Louise for details.


Project Brief:
In honour of New Zealand's First World War Centenary (2014-2019), we are excited to present the work we created for the WW100 Censorship campaign.
100 years ago, censorship restrictions during the First World War saw newspaper headlines portray disastrous battles as decisive victories. At home and abroad, everything from mail and telegrams, to plays and photographs, were subject to inspection and censorship.


Though censorship may seem like an archaic subject, fake news is nothing new. With this in mind, WW100 came to us to put wartime censorship under the spotlight. With censorship as the theme, we created an entire campaign comprised of an animated explainer video, teaser animations, social media content and digital posters. We crafted everything from script to screen and gave the audience the tools they needed to analyse a range of perspectives on censorship – both 100 years ago and what it means today.


The Studio Response:
Animation process —To create the desired mood and bring viewers back to the era of censorship, we determined that a 2D mixed media style animation would be the best fit; it would allow us to combine illustration with existing historic images and textures. We utilised frame by frame animation for certain parts of the hand animations as well as a mix of 2.5D animation techniques to give more depth to certain parts of the animation. But why stop there? We also added 3D animation elements to a few scenes, which were then rendered in either a 2D or photography style to add extra dimensions and layers to the animation.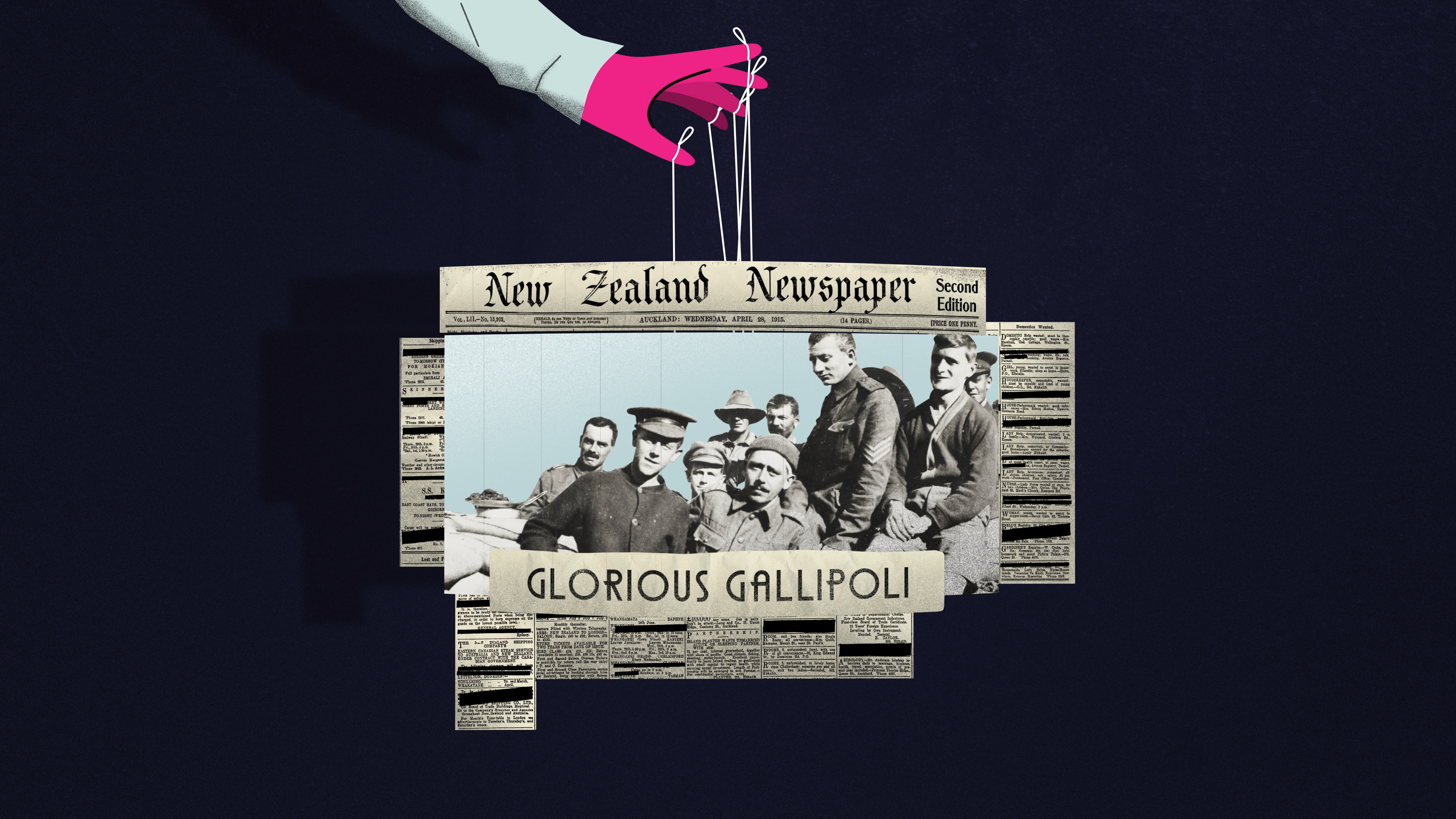 Results — Working on this project was special to us for many reasons, and especially because the WW100 Censorship Campaign was the first full-fledged, multi-dimensional campaign that we've completed as a studio. This project gave us the opportunity to tackle everything from script writing, initial concepts, social media posts, digital posters, looping content, in addition to an explainer animation. The explainer video lives on WW100's Facebook page, and has over 11k views to date. Check out a further breakdown of the project on our site: https://foxandco.design/censorship-campaign/


About Fox & Co
We're a creative studio based in Wellington, New Zealand, specialising in creating innovative 2D and 3D animation, motion design and visual effects. With a tight-knit, versatile team of creative critters, we handle everything from the concept to the final frames.