Unitec Gradfest Labyrinth
Enjoy a visual feast of work from certificate, diploma and bachelor level students specialising in graphic design, animation, spatial design, photography and media arts, product and furniture design and contemporary arts. In addition, first and second-year students from our new Bachelor of Creative Enterprise degree will showcase innovative work integrating creative industry practice with entrepreneurial skill.
Opening night: 23 November 2017 5pm
24 – 26 November 9.30am – 4pm
Building 1, Mt Albert campus, Carrington Rd
Up Next...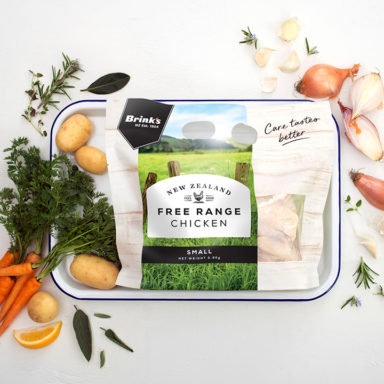 Fresh from the field — Brink's by Curious
This week's Fresh from the Field features new work by Curious for Brink's free-range chicken products. If you've got new or recent work that you'd like to share in our weekly Fresh from the Field series email Zoë for details. Guilt free design Curious was commissioned by Brink's to revitalise their Free Range chicken packaging portfolio of products.…
More from 'Design Schools'...
Media Design School MADE Graduate Showcase
This event will showcase work from the three major disciplines within the programme (Graphic, Motion and Interactive design) alongside work from our Postgraduate programme and Graduate Diploma in Creative Technologies programme (Web/ Interactive and Graphic Design). Opening night: 24 November 2017 5pm – 10pm GridAkl Preview of some of the exhibiting students: Name: Meenal Shyam Project…