5 Minutes with… Tim Wightman
Here at Design Assembly we're delighted to have Atomic Coffee and Serious Popcorn come on board as sponsors of our Auckland DA Workshops series 2017. We also thought it timely to delve into the background of Serious Bear, so spoke with illustrator Tim Wightman to find out more…

---
Hi Tim, can you tell us a bit about who you are and how you first got started in the industry?
I was born in England and my family moved to NZ when I was 7. I grew up in Glenfield on Auckland's North Shore. I went to Rosmini College and studied graphic design at Yoobee School of Design in Auckland. I got started in the industry when we had an Illustrator named Greg Straight come into our Digital Media class at Yoobee to teach a couple of days a week. Greg had mentioned that he liked my illustration style, so after I graduated I contacted him about working for him. It started out just one day a week on my day off while I was working full time as a checkout operator at New World. After about 5 months of grinding at New World, Greg called me on night and said, "Good news, you can leave New World!" He had spoken with Sam Allan, the Creative Director at Onfire Design and arranged for me to work 3 days a week there and Greg would have me for 2 days. So I left my friends at New World and have been working with Greg and at Onfire for just over a year now and love it! I now do the illustrations for Serious Popcorn and other occasional freelance illustration jobs from home in my spare time.
What's a typical working day in the life of Tim Wightman?
A typical working day for me is being woken up by my alarm at 7.30 then snoozing it until the latest moment possible. Depending on what day it is I'll go to either the Onfire office or Greg's house, both are just a short drive away. I work all day till about 5 or 5.30. When I get home I just chill out and if there's any Serious Popcorn work that needs doing I usually wait until after I've had dinner so I get a break from the screen.
Can you tell us about your work with Serious Popcorn and how Serious Bear came into being?
I started working with Serious Popcorn in late 2015 and it was my first proper illustration job. The Serious Bear was created by Kelvin Soh, Creative director at DDMMYY who also does the awesome packaging that recently won Gold at the Best Awards. It was drawn by Natasha Vermeulen and I pretty much dress up the bear and put him in funny or topical situation that we post on instagram (@seriouspopcorn). We base a lot of the bear's adventures on current events and things happening around Auckland.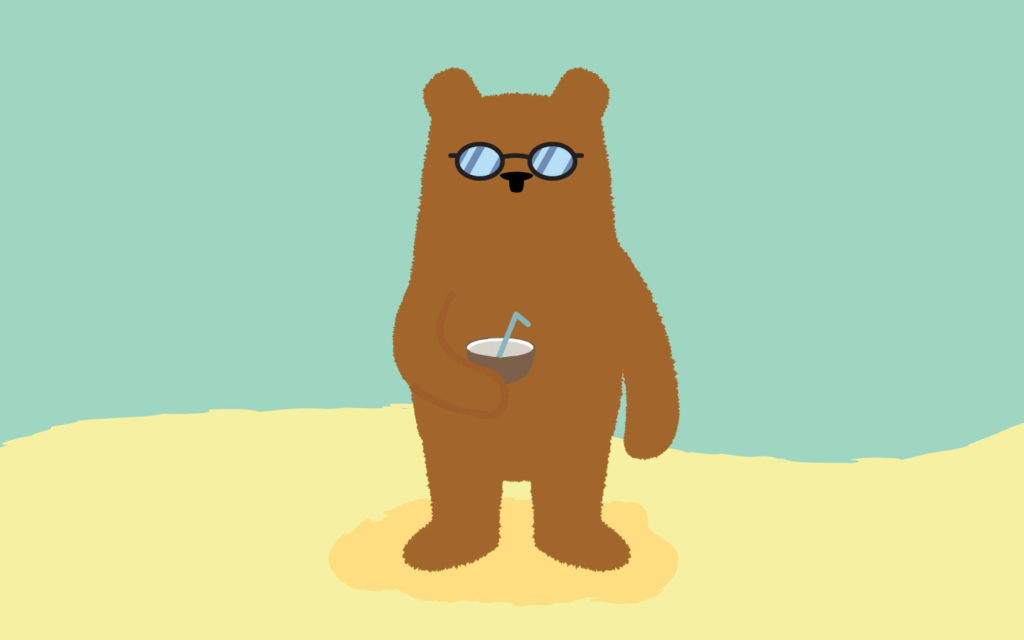 What project, personal or professional, are you most proud of and why?
The project I'm most proud of is the McDonalds summer campaign I worked on with Greg last year. It was the first time I got to see my work out in the real world on such a massive scale. It was cool to see things I drew on TV, on bus stops and in stores. I still see people with the McDonalds' tote bags with the illustration on and can't help but smile.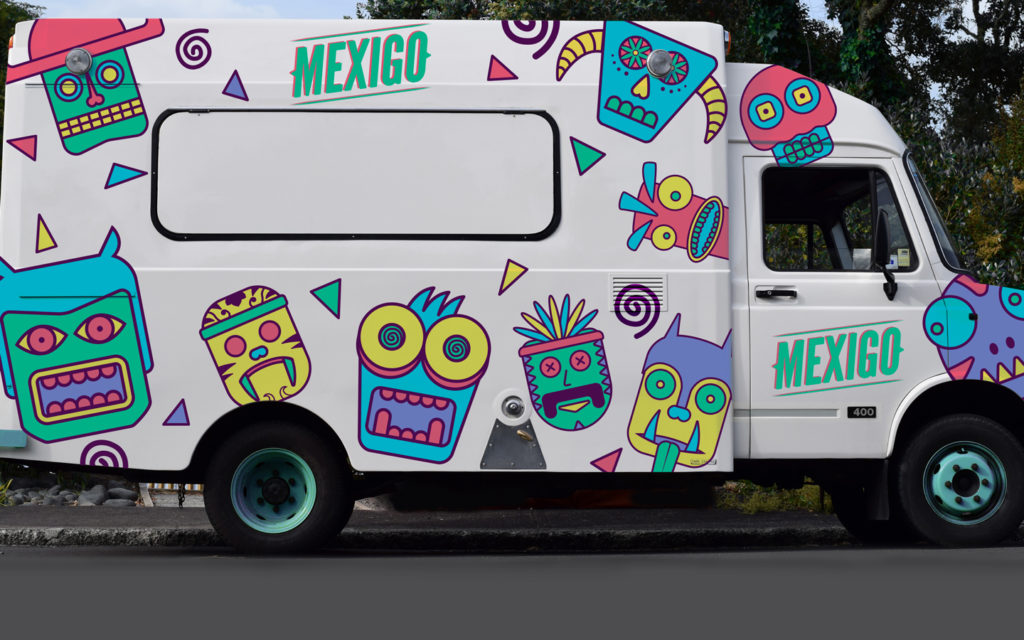 Where do you go to find inspiration (websites, resources, meet ups, places, etc?)
For inspiration I usually browse Instagram, there's so many talented designers and illustrators on there. Hey Studio and Studio Muti are a couple of my favourite studios, I like to follow their work. Aaron Draplin is my favourite designer, mainly because of his personality and attitude towards his work, I love to watch videos of him speaking at events and stuff like that.
And finally, what's next for Tim Wightman? What does 2017 hold?
I think eventually, like maybe in a couple of years, I want to try working overseas in a big city like London or New York. But for now I want to just keep doing what I'm doing. I'm pretty fortunate to be in the position I'm in, working at Onfire, with Greg, and with Serious Popcorn. I learn so much every week and get experience from two different sides of the design world. I just want to keep working hard and see where it takes me.
See more from Tim at:
behance.net/timwightman
instagram: @tim.wightman
email: tim.wightman95@gmail.com