Streamlining design processes with AI – in conversation with RUSH.
Ahead of our Autumn Conversations: 'Design & AI' events and workshops coming up this Mar & April, we sat down with RUSH's Rodrigo Acevedo, Product Design Lead, and Giselle Scott, Digital Product Designer, to hear how working with AI to streamline design processes has allowed them to focus on their best strategic, high-level work.
Join the event in your region: AKL (28 Mar), WLG (5 Apr), CHC (27 Apr). *DA Friends use the code emailed to you to access your free tickets.
---
Kia ora Rod & Giselle! Can you tell us a little about what you do and your role at RUSH?
Kia ora, I'm Giselle. I am a Digital Product Designer, and I'm Rod, a Lead Designer and together we are part of the design practice at RUSH. We imagine and build technology experiences that challenge the status quo and capture people's hearts. As a team, we strive to orchestrate customer-centric transformation that is regenerative and better serves humankind.
Talk to us a little about what AI tools RUSH has been playing around with recently and what you've found to be the most interesting/promising for the needs of design studios.
Last year we began exploring various AI tools to help streamline our design processes. There are many options out there, from DeepMind's Alpha Code (GoogleLab), Notion AI, DALL-E, MidJourney, Jasper, Stable Diffusion, tome, Uizard to ChatGPT-3, and now ChatGPT-4; the last of which has become particularly useful for us.
As creative thinkers working to strategically solve problems with technology, we find that we perform a lot of repetitive and manual tasks that could also be performed by AI – sourcing and synthesising quantitative research, for example.
By using ChatGPT, we have been able to delegate these tasks to an 'AI intern' which frees up our time to focus on human-centred, creative thinking. Design studios can also use ChatGPT to generate accessibility documentation or generate batch assets and design system tokens. Of course these then need to be refined by designers to ensure accuracy, consistency and thorough oversight. Beyond this tool, we are excited about the potential of upcoming AI tools like Galileo, which will revolutionise UI design. This tool takes simple text prompts, such as "an onboarding flow for a e-commerce site", into a full, editable, UX flow with UI applied.
Have you started integrating any of these tools into your workflow/ design process? If so, what advice would you give to other teams/designers looking to integrate AI into their design processes?
At RUSH, we have integrated AI into our design process in a few key areas. We use AI during the early stages of a project to help generate surveys and scripts, or explore different design possibilities. We've found that AI is incredibly useful for saving time on important tasks which are high effort but predictable – tasks like generating design tokens and their associated code.
If I had to offer some advice to other designers looking to integrate AI into their design processes, I would say that caution is key. You still need to be led by your humanity and experience.
While AI can be incredibly helpful, it's important to be mindful of the information you're giving it, especially if it's sensitive or identifiable. You should also be aware of any biases that might be present in your AI tools and be sure to double-check factual information you obtain.
That said, don't be afraid to experiment with AI and find the tools that work best for you.
Biggest benefits and biggest challenges you've come across so far?
AI has provided us with some incredible benefits; namely increased productivity and efficiency in answering questions or supplying research that are otherwise difficult to source or time-consuming to obtain. Ultimately it allows us to focus on our best strategic, high-level work.
However, as with any new technology, there are also significant challenges that must be addressed. One of the most pressing of these is the issue of gender, racial, and cultural biases that are often present in AI tools.
These tools are informed by the collective consciousness of the internet, and since much of this is historically dominated by heteronormative, white male perspectives the results may inadvertently perpetuate these biases unless we're intentional about addressing them. 'Correct the Internet' is one campaign that's raising awareness of this.
Additionally, there is a learning curve when it comes to using AI effectively, and it can take some time to figure out how to integrate it into workflows in a way that is both efficient and unbiased. The fusion of design and artificial intelligence is a fresh and flexible field, where traditional media is less relevant as a learning source. Twitter and Reddit are buzzing with discussions, and there are some fantastic podcasts like Greymatter and Big Technology Podcast that offer insightful perspectives. So if you're looking to explore the challenges of AI and design, those channels are a great starting point to learn more about this.
What about measuring the effectiveness of AI tools? What should we be keeping our eyes on and tracking?
Measuring the effectiveness of AI tools is an essential part of ensuring that they're actually helping us achieve our goals. One thing to keep in mind is that AI should never replace the human element of design. If an AI tool is making decisions on our behalf or pushing us in a direction that we wouldn't naturally go, then it isn't working for us the way it should be.
Another crucial factor to keep in mind when measuring the effectiveness of AI tools is monitoring for bias. As mentioned earlier, many AI tools are plagued by incorrect, incomplete or outdated data, and bias will impact the results they produce. It's essential to keep a close eye on the outputs generated by AI tools and make sure that they remain aligned with the output we would produce ourselves.
Lastly, what are your thoughts on how to balance the use of AI and human creativity in your design processes so that we're not all churning out a slightly different version of the same canned response?
Ultimately AI is not a replacement for human creativity, but rather a tool in the designers' toolkit to enhance and augment their outputs. AI can only work with the data and inputs it's given; it can't replicate the nuances in association, empathy and creativity. It's essential to have human designers who can make sense of the AI-generated data and balance this with their own insights and experience.
By striking a balance between AI and human creativity, designers can avoid the risk of producing a "canned response" and instead create unique and innovative designs that are informed by data and enhanced by human ingenuity.
The key is to view AI as a complementary tool to support and inspire human creativity, rather than a replacement for it.
About Giselle & Rod: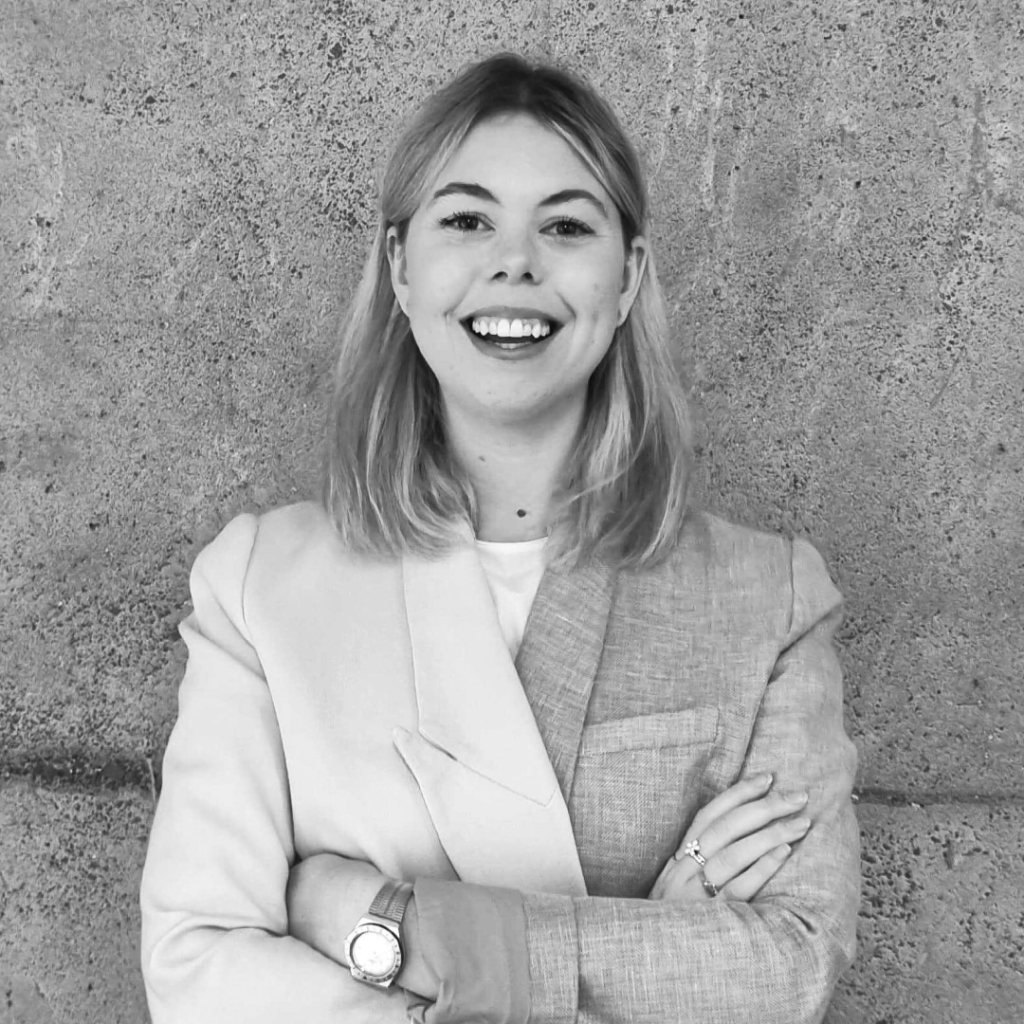 Giselle Scott
Giselle is an experienced digital product designer with a deep passion for AI, accessibility and digital inclusion. With industry experience in healthcare and technology, Giselle leads both RUSH's Accessibility and AI Guilds and spearheads change, from internal functions within her design team to the products RUSH creates for their customers. Giselle's focus on designing beautiful, intuitive and accessible products, including leading the design on multi-platform digital experiences and design systems, has led to true impact and improvement in the lives of New Zealanders.
Rod Acevedo
Rod is a passionate and award-winning strategist, product designer and creative thinker. A native of Chile, he has dedicated most of his career to decolonising design practices which foster inclusion and prioritise empathetic, human-centred thinking. Over the last few years, Rod has worked on a wide range of problems across many industries including healthcare, insurance and day-to-day services, with a particular emphasis on unpacking complex design challenges.

Rod is part of the Rare with Google program and a design mentor in ADPList.
Attend the 'Design & AI' Autumn Conversations panel event coming up in your region: AKL, WLG, CHC. *DA Friends use the code emailed to you to access your free tickets.
Design & AI Workshops: Giselle & Rod will be leading the 'Taking advantage of AI to elevate your design practice' workshop taking place in June. You'll explore the areas where AI can collaborate with humans and answer questions that humans can't.By the end of the session, you'll have gained new insights into the world of AI in design and practical takeaways to implement in your own work. Learn more: AKL and WLG.