2023 Hot New Things: Eli Kingi, Victoria University Wellington – Te Herenga Waka
Each summer DA profiles a selection of the top design graduates coming out of our tertiary institutions. We welcome these talented emerging professionals to our industry, learn about their passions, final projects, developing creative confidence and ambitions for the future.
Today we speak with Eli Kingi who studied Master of Design Innovation at Victoria University Wellington – Te Herenga Waka. You can find out more about Aotearoa NZ creative study options by visiting our design schools page.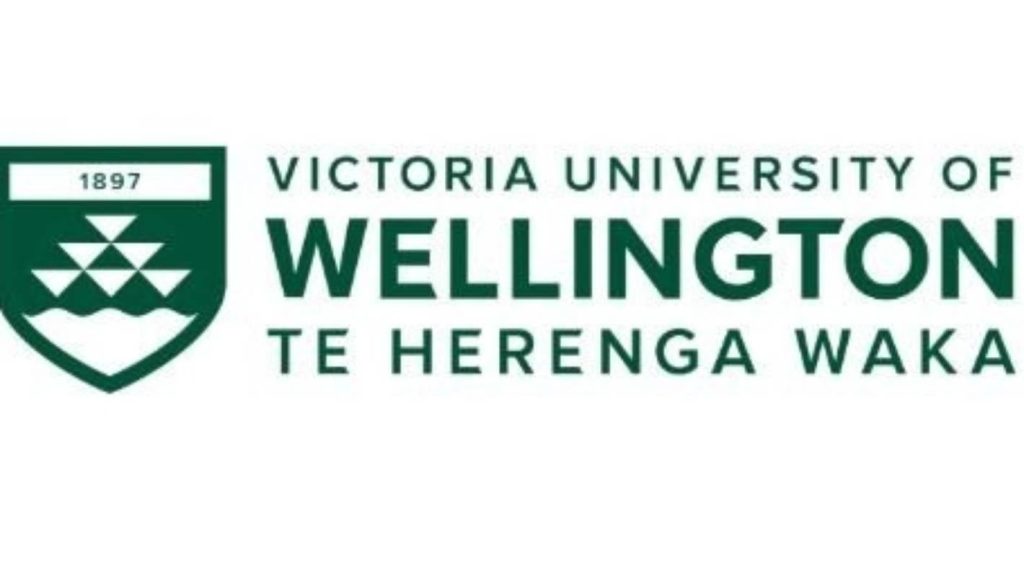 ---
Can you tell us a bit about yourself?
When I was a kid I wanted to be a jedi. Then I grew up and understood that while jedi look really cool, they're mostly a bunch of toxic dudes suppressing their emotions in fear of being corrupted by the "Dark Side". Eugh. I love feeling feelings, I can't be a jedi. Instead I gotta do my own thing, tell my own story and that means being honest to myself. I'm a non-binary person, I'm Māori, I'm Pākehā, and I love interactive and collaborative stories, y'know the ones that you can influence? Games. But ones with really killer stories that rip your heart out and stomp on it. One's that told stories about people that looked and sounded like me. Yeah, that's the stuff. So that's what I set out to do, write stories that I wanted to see in the world, that represented who I am.
If you were a typeface what would you be?
If I were a font? I'd be Raglan Punch. KAPOW
What did your graduating project focus on?
I made a game. It was a Tabletop Role Playing Game (TTRPG) that aimed to reconnect disenfranchised Māori with their culture. It sounds scary, and it is, coming to the table with an understanding that "Oh, the prerequisite for this game is that I don't have a connection to my whakapapa? That's sad" and it totally is. But the game is a tool to have those difficult conversations surrounding being disconnected, breach the topic in a safe and constructive place where everyone is in the same boat and looking to move forward. You have a lot of these conversations in game, and the hope is that you take what you learn in game and apply it in real life. The game has magic, it's got high school drama, family barbeques and murder. So while it can initially be scary, you do kinda get lost in the game.
Why did you choose to study at Victoria University Wellington – Te Herenga Waka?
I initially wanted to study narrative design, but thats a super new kind of job, and nowhere in New Zealand was offering that course. So I had to make one myself. And Victoria seemed like the best place. A lot of the classes in VUW Design school are interdisciplinary. While I was a media design major, I learned anthropology, literature, history, and computer programming. I have so many skills that I can apply to my work. I'm a jack of all trades.
What did you enjoy most about your course, or what do you feel you can take away now that you've completed it?
I learned to embed myself in everything I do. My courses really taught me to focus on developing my sense of self and who I am and want to be as a designer. It made my work more meaningful and more fun. If everything is an exploration of self, it became like a time capsule, I look back on the work that I did during undergrad and its a reflection of who I was and what I valued at the time. I embed my values in all my work, which gives a unique style and narrative to each piece.
Were there any exciting or unexpected discoveries to come out of your studies?
I learned a lot about different styles of design. Most "traditional" design schools learn things like the bauhaus, very western styles of design. In my first year our head of program Nan O'Sullivan brought in Ta-Va, a Tongan holistic way of understanding space and time. It was amazing learning to weave a pacific ideology into my work. It proved to me that "traditional" design just meant western design, a kind of design I've always struggled to emulate. I'm glad Ta-Va was introduced to me so early, it gave me more agency later on to branch out into other types of design ideologies.
What was your biggest challenge while studying and how did you overcome it?
The challenge was finding courses that would support me in my work as a narrative designer. I had to get really creative with what courses I took and how I did my projects. Essentially I pushed the brief of every project to try and make a game, or something with a heavy narrative focus. Most of my lecturers were really supportive and I did some great work. Learning to work with the lecturer or tutor to meet the objectives of the brief while also making something that aligned with my want to be a narrative designer taught me a lot about cultivating professional relationships.
Was there someone (or something) that inspired you to pick Master of Design Innovation as a career path?
There's a game called Bastion (2011) created by Supergiant. It's an action RPG where you play a kid in an apocalypse. The art and world of the game is beautiful and so unique. The music is stunning, and the voice acting is so sharp. But the story for me, the world building, the way they reveal information to you over time, is so heckin' good. I wanted to tell a story the way they did, I wanted to make people feel the way that game made me feel. And I hold myself to that want, I remember the first time I finished that game and the gut wrenching ending, and I promise myself that I'm gonna wrench someone's gut one day too.
Which piece in your portfolio are you most proud of and why?
I'm really proud of my character art. The style is so fun to work with. Trying to capture the essence and personality of a character using flat shapes and colours is an interesting challenge. I love explaining what a person looks like in my head and people are like "huh?" then taking couple hours to to create the character art and they're "oooooh". It's very satisfying.
What's next for you?
I'm making my game! I have some funding to make it a real thing, so thats what I'm doing for the next few months. I'm starting a business and hopefully publishing my game sometime in the near future. It's terrifying, but very cool.
How can people get in touch or see more of your work?
Website: Elikingi.com
Email: Elikingidesign@gmail.com
Twitter: @EliKingi