Meet The Speakers – DA Wellington Social Event
Design Assembly is delighted to present our DA EOY Social Events, taking place in Wellington and Christchurch this year. This year's speakers include: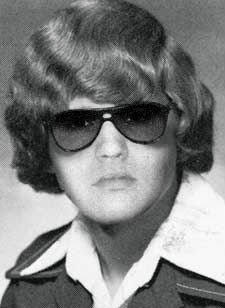 Ryan shields
I'm Ryan. A creative visual designer type. I love making work that is playful and beautifully crafted. I love when it makes people smile, makes a difference and makes a compelling story. I believe that ideas have power. They anchor our thinking and guide our creativity. They inspire our audience and connect us together.
I have had the privilege to work on a real mix of projects over the past 15 years. I've promoted Coastella music festival as a mysterious earworm. I've saved lives, by letting young people know that the key to learning to drive is Drive. I've tried to turn cheese lovers into Zany Zeus zealots. (It didn't work). I've designed campaigns, websites, wrapping paper, books, flooring, maps, and all the printed things. I created a brand that turned money into gold. (It also didn't work). I've helped new parents struggling with their mental health find support through Little Shadow. And I've helped Food Envy gain loyal customers by catering their brand to foodies.
Along the way, I have been blessed to work alongside talented strategists, project managers, clients, and designers who always, always, always push for better work. For our efforts, we have been recognised with Bronze, Silver, Gold, and Purple Best Awards.
My portfolio can be found here: makebelieve.co.nz
Ryan will be talking about 'Magic in the mundane' – side projects that are the creative record-keeping of everyday moments.
My first, and longest-running, is titled 'If I wasn't Me I'd Want To Be'. I took to writing down my memoirs. I liked that it forced me to take notice of the world. To listen closely to what my friends and family were saying. To make fun of myself. To see the irony in situations. To document moments otherwise forgotten. And I really liked that it allowed me to be creative in a non-visual way.
My second and more recent project is titled 'A badly drawn life'. I started out because it had become a running joke that I cannot draw. And I have always been in awe of illustrators being able to articulate themselves that way. Like the first project, I simply document things from my day. I draw them out, using crayons, usually in one take. What I love about it, is that they are all bad, and they are all better for it. What I have come to realise through these projects is that people connect with honest, authentic stories. It makes them smile, which makes me smile.
My writing can be found here: ifiwasntmeidwanttobe.wordpress.com
My drawing can be found here: instagram.com/a_badly_drawn_life
Janelle Rodrigues
Janelle is a founding partner and the Creative Lead of the award-winning design company Creature. She combines an enquiring mind with strategic motivations to solve her client's creative briefs. She sees herself as more than a designer… although loves that part of the job. She art directs, writes copy, makes plans, writes strategy – sometimes produces shoots, noodles and doodles, listens to clients, offers advice and curates teams for projects.
She's been doing this for a long time… 33 years at last count! Janelle knows she might be an 'old dog' in the industry but always ensures she's got some new tricks. She's got an eclectic range of creative influences and is curious about all sorts of things. She adores what she does, and even with all the ups and downs – good decisions, bad ones, curveballs and long shots – she has enjoyed the journey so far.
Janelle thoroughly enjoys the wide range of areas she works in, from boutique food and beverage brands to larger NZ infrastructure businesses and everything in between. She treats every project as the opportunity to do something significant, something new, something that resonates and motivates.
Janelle is going to invite us into her pottery shed and share a rather messy beginning to her hobby. Free Work had often taken time away from Free Time. And then there was just a small dilemma, trying to work out what a hobby might be.
---
Prices:
DA Friends get FREE tickets (Including DA Schools students, studio and individual friends. Not a DA Friend? Click here for details on how to sign up.)
$20 per person if you're not a DA Friend yet – this goes towards covering the costs of putting this event on, and you'll get a drink and nibbles included.