Hot New Things 2020 – Brya Pilbrow, Whitecliffe
Each summer DA profiles a selection of the top design graduates coming out of our tertiary institutions.
We welcome these talented emerging professionals to our industry, learn about their passions, final projects and dreams for the future.
Today we speak with Brya Pilbrow from Whitecliffe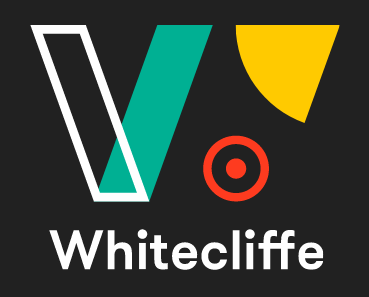 Was there someone (or something) that inspired you to pick design as a career path?
I have always had a passion for the Arts. Since I was young I would be covered in paint after being sent to kindy in a crisp white shirt. But I think that there are two people in my life that inspired me to go towards design after starting out in fine Arts. My brother is a very talented graphic designer whom I admire greatly. The way he thinks is phenomenal. My Mother has always been an artist and incredible intellect, her passion for diving deep into a cause or a passion has inspired me to use design as a medium to speak. As for inspiration goes, I pull from many different artists and designers. Monet, Carlo Dolci, Harmonia Rosales, David Rudnick, Walsh, Wade and Leta, Caravaggio, Kahlo, Claude Cahun. It doesn't stop there…there are so many other mediums that Inspired me to step into design.
You completed your full-time studies at the end of 2019. Can you tell us what your final year's project focussed on?
I think of my project as an archival of inviting inventions that give a glimpse into a world that pulls from an existing culture. The pieces I have made, aim to reflect purity culture in an exaggerated (or perhaps not so exaggerated) way that creates a tension and even an anger between the viewer and the work. Using a sarcastic approach to entice anger and questioning. When I say purity culture I am referring to the, "Emerging out of white evangelicalism in the early 1990s, the conservative Christian movement—today promoted by both local churches and national organizations such as Focus on the Family and True Love Waits—emphasizes sexual purity and abstinence-only education. The cornerstone: If women remain virgins until the day they marry a man, they're holy; if not, they're damaged goods. To avoid the latter outcome, young adults are required to make promises—signified in the form of purity balls, rings, and pledges—to remain abstinent from puberty 'till "I do." (Dubick, 2018)
What were some of your most exciting or unexpected discoveries to come out of your project?
The overwhelming joy that I discovered in the fine delicate detailed nature of my project. This, paired with the gritty, unconventional and controversial content made for a surprising contrast. I discovered a new way of speaking through design, through investigation, sarcasm and mystery.
What did you love doing most?
I loved playing with oxymoronic tensions. I loved the experimentation of typography that this project lent to me. I found so much joy in the details, the use of layout, type and texture to create a convincing narrative. I loved being able to speak strongly on something that mattered to me.
What was your biggest challenge while studying and how did you overcome it?
My biggest challenge was seeing my strengths, rather than focusing on my flaws. I had to learn to build on what I was good at and then out of that come to a place that I could work on what I was not so good at. I think learning to back myself and my ideas was a real stepping stone as well. Being confident in my abilities and being able to support and discuss my ideas with guts and confidence.
How has your ability and confidence progressed since the beginning of your studies?
Oh yes. I have grown so much over the course of this degree. I think being self-aware and humble is the key to growth. Recognising where you are good, but also being aware of where you can grow and being humble enough to know you will never know it all. You will always be learning. I think where you get in trouble is when you think the learning journey is ever over.
How do you see your work and practice developing, and what are your main aspirations?
I hope to keep pushing myself and to never settle for anything less than a challenge. I think it's hard to sometimes define what my aspirations look like. I don't want to be too rigid. But I think if I can get to a place where I am designing in a way that teaches, grows and inspires myself and others, if I can create a space where people feel seen and heard. If I could work towards inclusivity in my design practice I will be heading in the right direction. I think design needs to speak, I think its a tool for creating communities, building brands, bringing people's passions to life, solving problems, creating beauty and joy, elevating causes, connecting people through relation or understanding. I love building brands because it gives people's passion a language. I think working in a design space that is either my own or someone else's that works for something bigger than ourselves would be the dream.
Which piece in your portfolio are you most proud of and why?
I think my last project is what I am most proud of. I think I pushed it further than I expected. I feel that it is convicting and mysterious and I am glad that I just bit the awkward bullet and got on with saying the stuff I wanted to say. I am proud that I got out of my comfort zone. (Details was never a strength and this project relies heavily on details so I am glad I gave myself that challenge)
What does your dream job look like?
Having my own studio would be awesome. Having an ethos I am proud of and following through with that. Working on something bigger than myself, whatever that looks like.
Why did you choose to study at your design school, and what do you feel you can take away now that you've completed your course?
I chose Whitecliffe because it had a charm. The fact that it was an independent art school created a space for like-minded people to feel safe and respected. I loved that you got so much 1 on 1 time with your lectured that are usually practising themselves. You can't put a price on that. I will take away the value of involving others in your process. Of never holding an opinion too close to your heart. Of being open to diversity and variations of opinion.
Where to next for you? What does 2020 hold?
I am weighing up some options. But I would love to be in a studio that I can spend some time just learning about the industry from wiser people than me.
Get in touch & see more of Brya's work: