Design is good business
Design is a service – our practice is transactional, we need to provide the customer greater value than their investment in our fee. Our clients' business strategies form the framework for our design strategies. We need to get better about discussing the business of creative business.
DA caught up with Sam Southwell (Founder and Creative Director) and Tom Pekkala (Business Director) of Studio South, to discuss the creativity and strategy scaffolding the design studios' success.


Sam, can you describe the creative path that lead to you founding Studio South?
I've always operated at the intersection of design and business, which has led to a deeper understanding of how design and visual communication can fit a business proposition. Once I was more in tune with this intuition for business in the context of design, I gravitated away from freelance work and expanded toward a studio environment. Small studios are great – the bigger you get, the less time you seem to have for the creative thinking and collaborative parts of the work and your focus naturally leans towards leading the business side of things.
The studio expands and contracts as the demands change in new business environments and commercial businesses.
This studio model naturally happened and I don't think I was as educated at the start as I am now, to have planned it. Haha.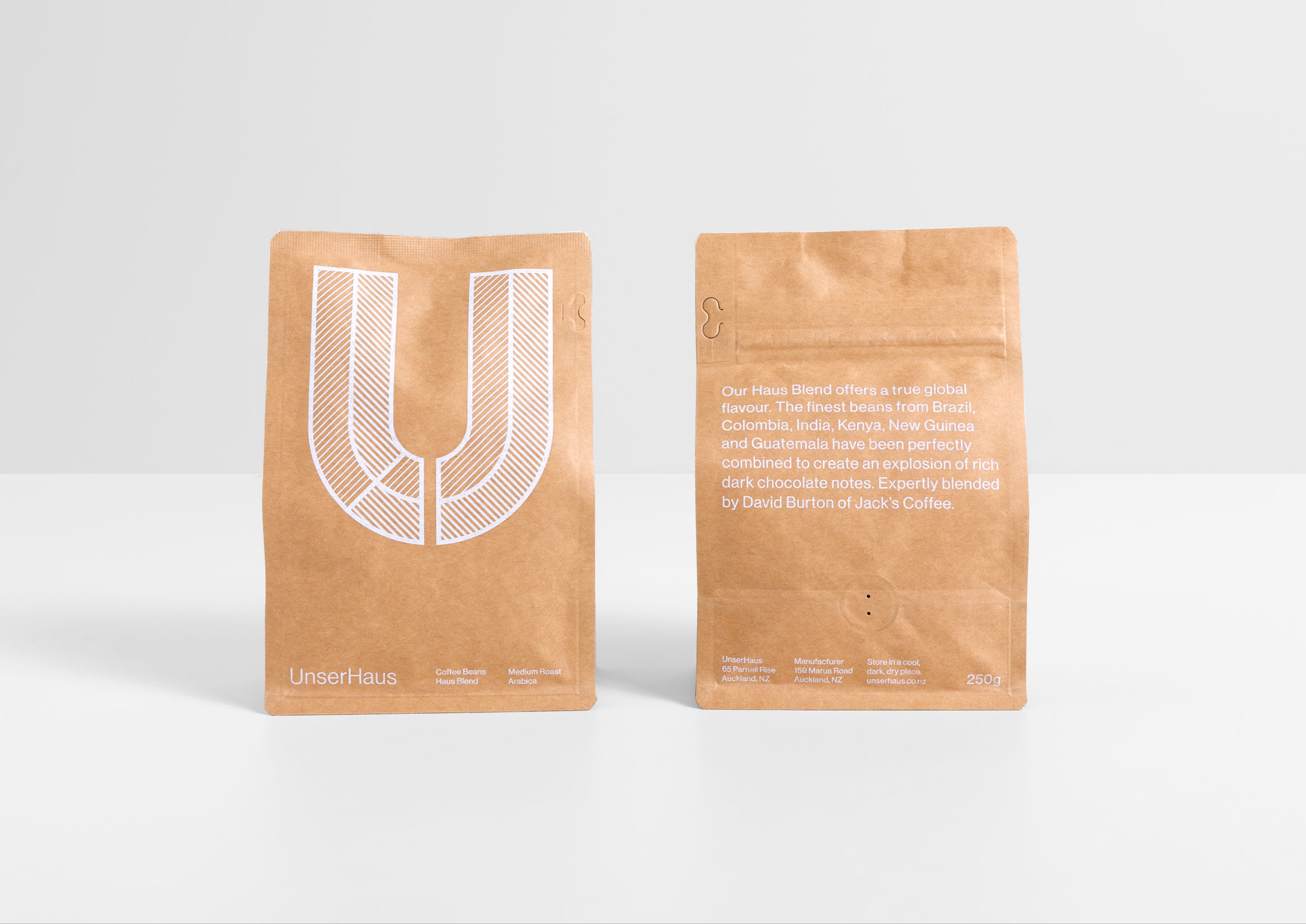 Tom studied Design Management at the Parsons School of Design and has worked in Finland, Paris, and New York prior to Auckland, we are interested to hear how his exposure to international design practice has influenced Studio South since he joined?
Tom is incredibly experienced, with all things related to design financially and logistically, and as South continues to grow into larger markets and teams, Tom's expertise is vital. Tom's role is to manage the business from the inside out, as I manage the business from the outside in. Tom's international experience brings an awareness of all types of business, project scales and types. His world view on design also helps the team understand how a global mindset can help extend our design beyond New Zealand.
The barriers that have differentiated design disciplines are beginning to fade, how do you scope your roles, collaborate and cross-pollinate within Studio South?
One of our most common lines in our management roles is "what hat are you going to wear today?". Are you going to put on the new business hat, the accountant hat, the account manager hat (god I hate that title account manager), the project manager hat, the planner hat – we're juggling many hats. We're constantly adjusting the way we do business to accommodate a very fast moving digital world, with constantly changing client appetites for marketing of different shapes and formats. At the end of the day, Tom's a numbers and reporting man, I'm a creative nut-bar, and the clients want to buy our creative visions that are both design and business led, on time and on budget. That's the ideal JV I think.
What does a typical working day at South involve for you both?
See above answer. Haha. We meet most mornings and communicate in our own channel a lot. We try not to bother the creative island where all the designers are with boring business stuff. But I sit with the designers, and Tom has his business island with his support team. We do have an open dialogue policy in the room, because conversations solve problems much more quickly than emails. So say what's on your mind, whether it's a creative idea, or a business-related topic. Just talk.
As a community, we frequently focus on the short term tactics of design implementation. Can you give an example of where Studio South has had a measurable positive impact on positioning or growth for a clients business?
South believe in building long-lasting relationships with our clients and suppliers. We focus on this so we can be there to see out our brands – that's what gives businesses the best return on their investment. If you want quick ROI from marketing, go and do some cheap churn and burn advertising. Good strategy and design, and well managed marketing investments through efficient business teams, give companies long term results that last, both internally and externally. South's most recognisable examples of this is our work for Sanctuary's Groups International Apartments. We have managed this client's needs for four years, from inception through to regular selling tools and management of the sales strategy and visual communications. We are now developing their wayfinding signage, branding the operators who have taken leases on the ground level, and creating an intranet for the buyers to share news and build their community. This has given the developer a recognisable edge above the competition, and highlights they have invested in the long term relationship.


We openly talk about aesthetics, empathy and user centeredness, but often shy away from conversations about money. How might designers more confidently speak to the economic value of our work or the business of design practice?
We have a good analogy for asking clients how much money they want to spend. Do you have budget for a Toyota, an Audi or a Rolls Royce? No disrespect to any of those brands as they've all got a purpose. But this quickly enables the client to look at the three options and position where their budget sits. At the end of the day, we scope, people negotiate and we arrive at a budget everyone's comfortable with. We always ask clients "what's your budget" as we can prescribe a solution to fit.
What project, personal or professional, are you most proud of and why?
Sam: I'm gonna say Aalto paint. It's a project I've focused on leading personally – learning about what goes on behind the scenes, building relationships with their stakeholders and generally giving a shit about this awesome paint brand. Then collaborating with my team, and my friend Toaki, to cook up some nice graphic design for a New Zealand business.
Tom: For me, I am always striving for the "perfect project". A project that will be financially sustainable, grows our team's creativity, and ends up with a result that the client is really happy about.
I am evaluating our projects using this criteria, and I am happy to say a lot of our recent work falls into this category. If I would have to choose one, I would say our collaboration with UnserHaus to create a brand, roll out collateral, website, marketing materials, tactical assets and showroom signage was one that challenged me professionally and ended up with a great result.


Design Assembly is excited to be collaborating with South on our upcoming event to share insights and experiences with the next generation of design talent. What do you hope for the future of design in Aotearoa?
When you're young, you have so much to learn. We have a responsibility to nurture young designers and enable them to contribute to New Zealand's commercial design scene as quickly as possible. I think the value of design in Aotearoa is increasing all the time, and it shows in the presence of international projects from New Zealand based studios. I hope we can grow our reputation as a nimble, creative community of makers and thinkers who can contribute to both local and international projects/initiatives.
What wisdom can you share with designers looking to get started in the industry?
Don't second guess what you're good at. Identify your strengths, whether they're in graphics, advertising, content, whatever – hone your craft and be relentless in your pursuit to make those skills known to people who could use them. This will land you closer to your goals. Also, find your confidence – this is hard, I know, but it makes a huge difference. If you struggle to communicate in person, write emails that illustrate your confidence (not to be confused with cocky-ness).


In your opinion, what 3 factors will have the greatest impact on New Zealand's design scene in the next 5 years?
It's an interesting time – the New Zealand market is slowing as global markets become prickly. Auckland seems to have a little micro economy. In regards to the next 5 years, I love this idea of localised business. If you want furniture, build it here out of local, natural resources. If you want clothes, buy locally. Sustainability is a prevalent focus in all markets, and design needs to lead this movement. Another key area will be the movement of green energy and how design can enable businesses and leaders to champion these new solutions.
And finally, where to next for your studio? What areas of your work or are you hoping to explore further?

We're just focused on doing great work. We treat every project with the same energy and focus.
One of the talks at Semi Permanent solidified the fact I'd like to work for NASA or some sort of space program. We're ready to enter space I think. Graphic design and space are the perfect marriage.