Fresh from the Field — Lindauer, The Vintage Series by Curious Design
This week's Fresh From The Field features packaging for Lindauer, the Vintage Series by Curious Design
If you have new or recent work that you would like to share in Fresh from the Field email Louise for details.
The Brief:
The positioning of Lindauer sparkling wine has traditionally been built around 'girls night out' for its female target demographic. However consumer habits are rapidly changing, meaning that afternoon catch ups between friends at home are becoming a much more frequent social occasion. Introducing Lindauer, the Vintage Series, a delicate and special collection for those precious moments.    Curious' brief was to create packaging that reflected this daytime celebration.
The Response:
To achieve our goal a shrink wrap sleeve was identified as a key design component, allowing us to replace the traditional evening look of the dark bottle with a fresh, vibrant and contemporary design.
Large areas of clean white open space juxtaposition with thoughtfully positioned abstract shapes that range from soft pastel colours, through to dark tones and gold foil to add premium cues. Finally subtle, understated typography and minimalist branding have been integrated to create a totally 'instagrammable' presentation.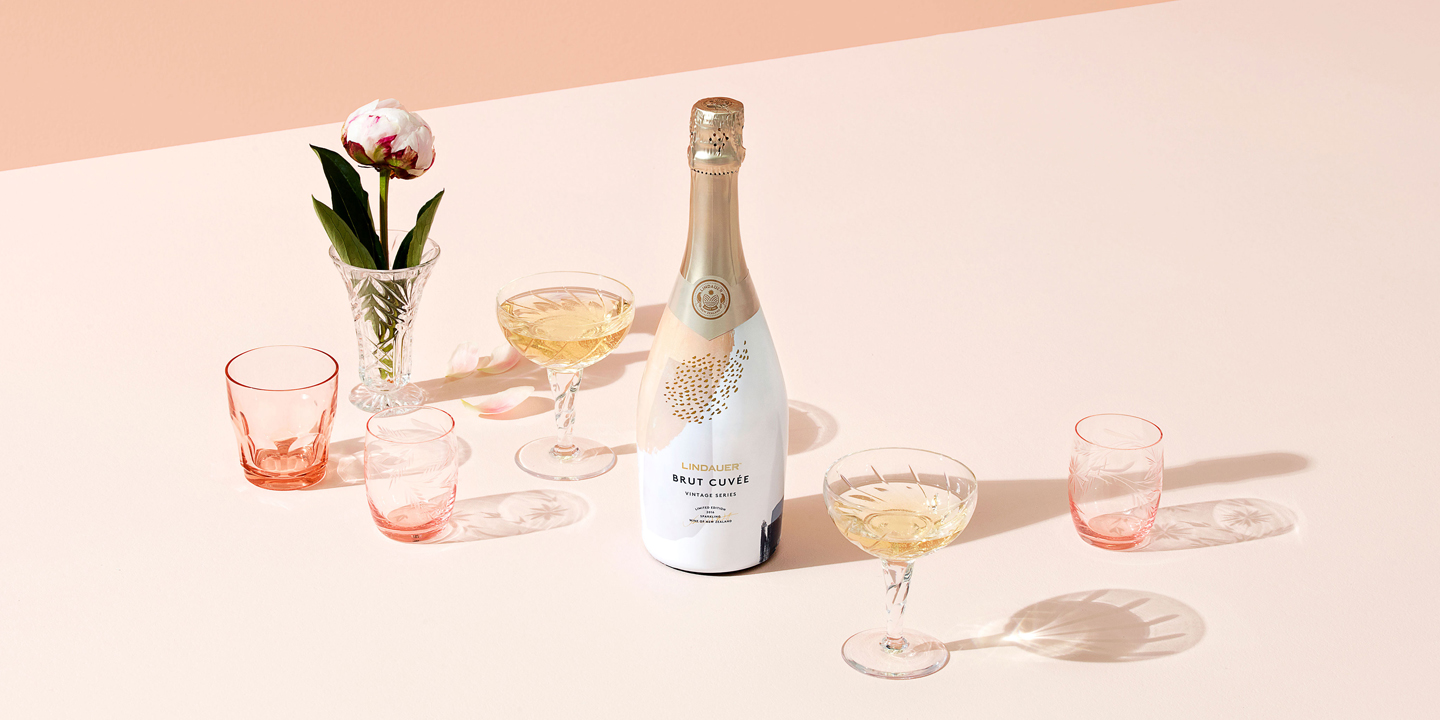 Up Next...
Hot New Things — Nina van Lier, AUT
Welcome to Hot New Things 2019 – an opportunity to profile a selection of the top design graduates coming out of our tertiary institutions. This week, we speak with Nina van Lier from AUT. Nina van Lier Bachelor of Design (Communication Design major) AUT You completed your full time studies at the end of 2018. Can you tell us…
More from 'Fresh from the field'...
Fresh From The Field – Transform Accolades for Voice
This week's Fresh From The Field features Voice recent peer recognition for Kiwi Brands at the Asia Pacific Transform Awards. If you have new or recent work that you would like to share in Fresh from the Field email Louise for details. O-I Glass & Voice. The Provider Packaging Wins Gold. Brief: O-I Glass saw an opportunity…