graf/AK
Currently on sale at The Beatnik Shop, graf/AK is the product of a three-year long project by New Zealand photographer Fraser Munro, a quest to document the constant evolution of Auckland's internationally admired graffiti art. With over 350 full page colour photographs, graf/AK is not only an important record of the city's street art landscape but has allowed Munro's clever and considered photography to be recognised as an art-form in itself.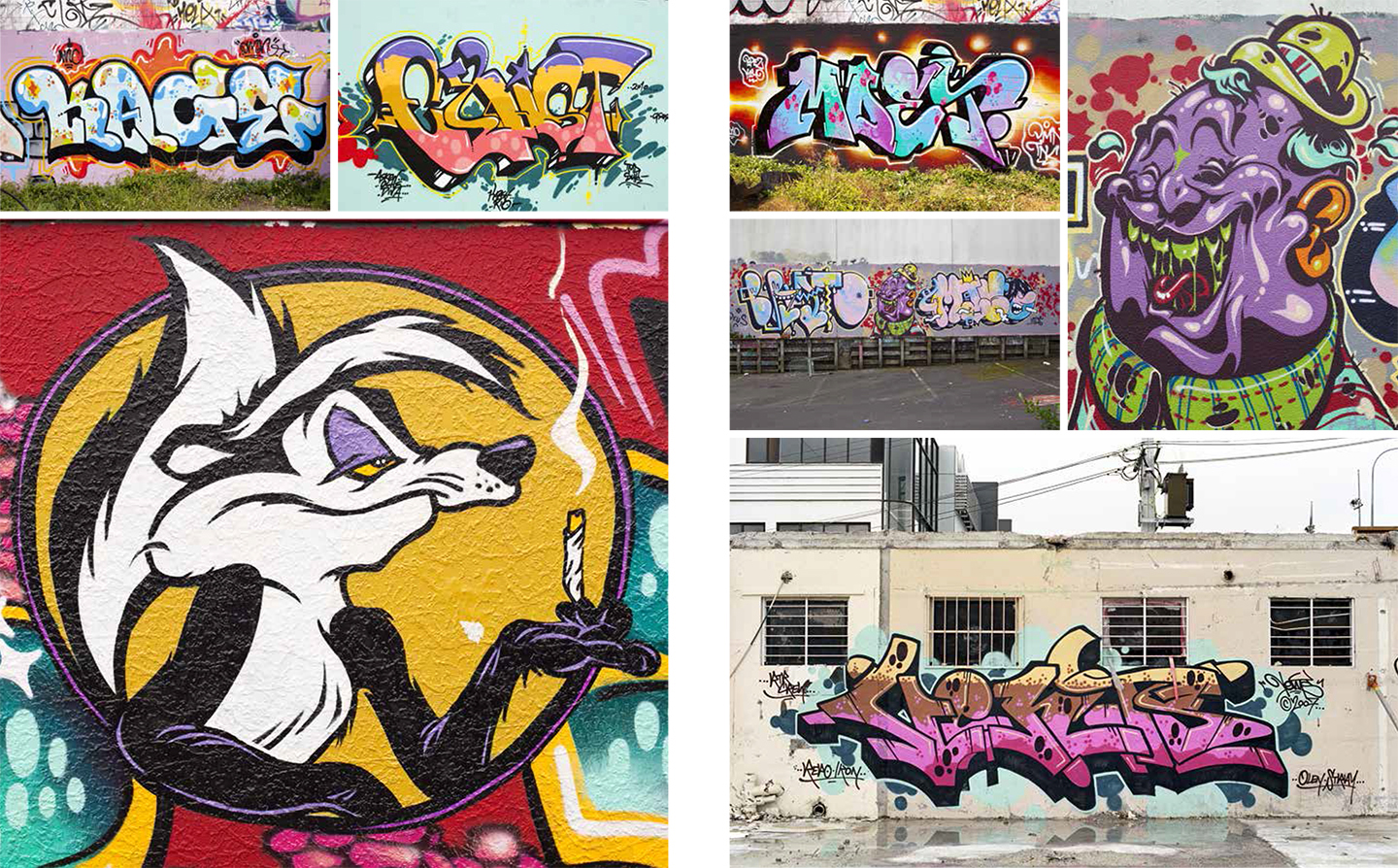 Fraser Munro has been taking photographs in New Zealand for over a quarter of a century. Working as a newspaper photographer for a number of years, Fraser was inspired to attend Elam Art School through contact made with artists during his media work, and graduated with a masters degree. During his studies he researched outsider art, developing an interest in graffiti as part of this process, and ended up publishing graf/AK.
---
Beatnik is an award-winning creative studio and independent Auckland publisher.
You can purchase their products via the Beatnik Shop.