graf/AK
Currently on sale at The Beatnik Shop, graf/AK is the product of a three-year long project by New Zealand photographer Fraser Munro, a quest to document the constant evolution of Auckland's internationally admired graffiti art. With over 350 full page colour photographs, graf/AK is not only an important record of the city's street art landscape but has allowed Munro's clever and considered photography to be recognised as an art-form in itself.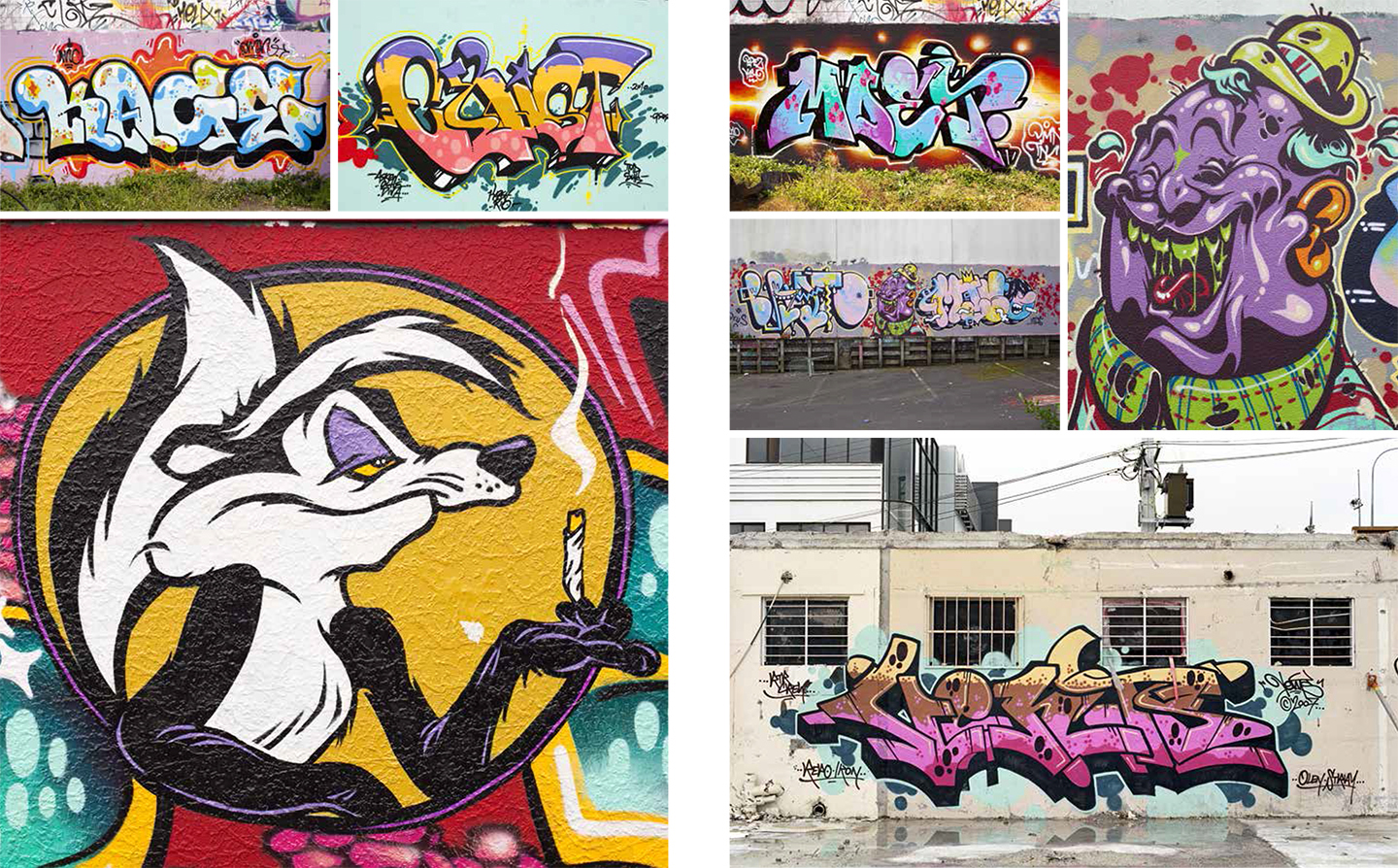 Fraser Munro has been taking photographs in New Zealand for over a quarter of a century. Working as a newspaper photographer for a number of years, Fraser was inspired to attend Elam Art School through contact made with artists during his media work, and graduated with a masters degree. During his studies he researched outsider art, developing an interest in graffiti as part of this process, and ended up publishing graf/AK.
---
Beatnik is an award-winning creative studio and independent Auckland publisher.
You can purchase their products via the Beatnik Shop.
Up Next...
Fresh from the Field — Aunt Jean's Dairy
Second up for 2017, we feature new work from Voice for Aunt Jean's Dairy — design inspiration for our Fresh from the Field series. CHALLENGE When you release a new dairy product into New Zealand's competitive consumer dairy market you need to show commitment, pointy differentiation and a strong pathway to launch. The client, a…
More from 'Illustration'...
5 Minutes with… Lucky 5
First up in our '5 Minutes with…' series for 2017, we interview graphic artists Cass and Amy Cassidy, the creative duo behind the recently launched Lucky 5. Hi Cass and Amy, thanks for speaking with us. Can you tell our readers how you first got started in the industry, and what your backgrounds are? Well… we met at…